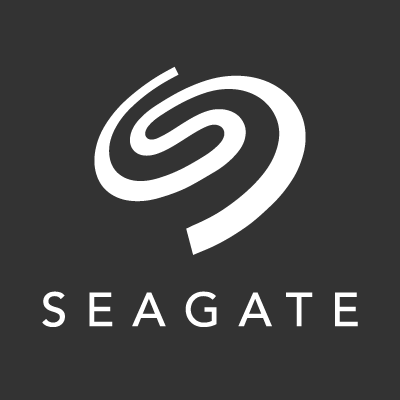 New Compact External Drive Provides High-Capacity Storage for Users to Manage their Digital Lives

Seagate Technology has announced the launch of the Seagate Backup Plus Ultra Slim, the world's thinnest 2TB mobile hard drive. This new product builds on the award-winning Backup Plus Slim drive, delivering a stunning new design with the same leading capacity in an even slimmer profile. The Backup Plus Ultra Slim also includes 200GB of Microsoft OneDrive cloud storage and Lyve software compatibility, so users can back up, access and share their favourite files from any device or location.
"The launch of the Backup Plus Ultra Slim builds on Seagate's rich history of award-winning innovation to give users even more capacity in an incredibly small form factor," said Tim Bucher, vice president for Seagate's Consumer Group. "Based on our breakthrough ultra-mobile hard drive technology, this new storage solution gives them a better way to manage the increase in both data volumes and number of devices."
Sleek New Design for Ultimate Portability and Capacity
At just 9.6mm, the Backup Plus Ultra Slim external drive employs Seagate's latest 2.5-inch HDD technology, making it more than 50 percent thinner than other 2TB drives on the market. Thanks to its low-profile, high-capacity design, users can keep more than 500,000 songs, 320,000 photos or 240 hours of high definition video in their pocket*. Available in gorgeous golden or platinum metal finish, this sleek new product is designed to complement the looks of stylish computers, tablets and phones.
One-Click or Customisable Backup
The Backup Plus Slim includes Seagate Dashboard software, which offers users either one-click on-demand or customisable, scheduled backups for their devices. This allows users to schedule backups for when it's most convenient.
Simple Cloud Storage and Management
Backup Plus Ultra Slim comes with 200GB of free Microsoft OneDrive cloud storage for two years, which lets users share and access their favourite files anywhere on a mobile device or a PC. The Backup Plus Ultra Slim also includes Lyve software, which helps users to protect precious photos and videos from their digital cameras and smartphones and automatically organises them into a single unified library accessible from any mobile device or computer.
Pricing and Availability
The Seagate Backup Plus Ultra Slim gold and platinum finishes will be available this quarter. Pricing for Australia and New Zealand is yet to be confirmed.
About Seagate
Seagate creates space for the human experience by innovating how data is stored, shared and used. Learn more at www.seagate.com. Follow Seagate on Twitter, Facebook, LinkedIn, Spiceworks, YouTube and subscribe to our blog.