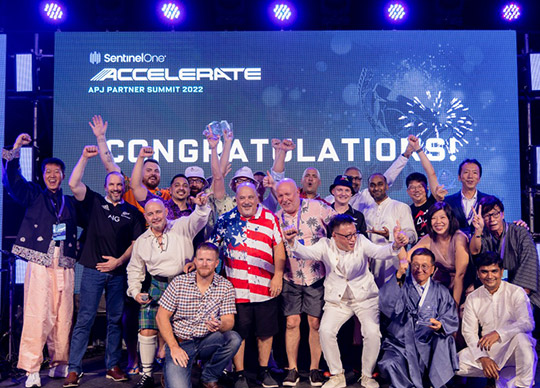 SentinelOne has announced the winners of its annual Asia Pacific & Japan (APJ) awards at the company's first APJ Partner Summit in Phuket, Thailand.
The summit comes hot on the heels of major investments in the APJ region by SentinelOne, which included the opening of its Operation Center in Bangalore, India, and expansion in Australia, ASEAN, and India.
Equate Technologies was the big winner at the event, taking home APJ Partner of the Year and Exclusive Networks Hong Kong took home APJ Distributor of the year. Ben Butler from Equate Technologies also took home APJ Top Sales Person of the Year.
Joe McPhillips, SentinelOne's Senior Director for Channel Sales, APJ, told attendees that the company is fully committed to its channel partners.
"The SentinelOne Partner Awards recognize the impact channel partners play in our business. We are a 100% channel-driven business, and are committed to investing in our channels," he said.
Exclusive Networks Hong Kong was named the APJ Distributor of the Year. Raymond Mok took home the APJ Top Sales Engineer of the Year award for his work at Exclusive Networks Hong Kong.
Each region within APJ named its partner of the year.
Advantage from New Zealand took home the prize as SentinelOne's A/NZ Partner of the Year, while Lenovo ASEAN was Partner of the Year in ASEAN. ESCare Co. Ltd took home the Partner of the Year award in South Korea, while Tokyo Electron Device Ltd won it in Japan. Arete rounded out the Partner of the Year awards for the India and SAARC region.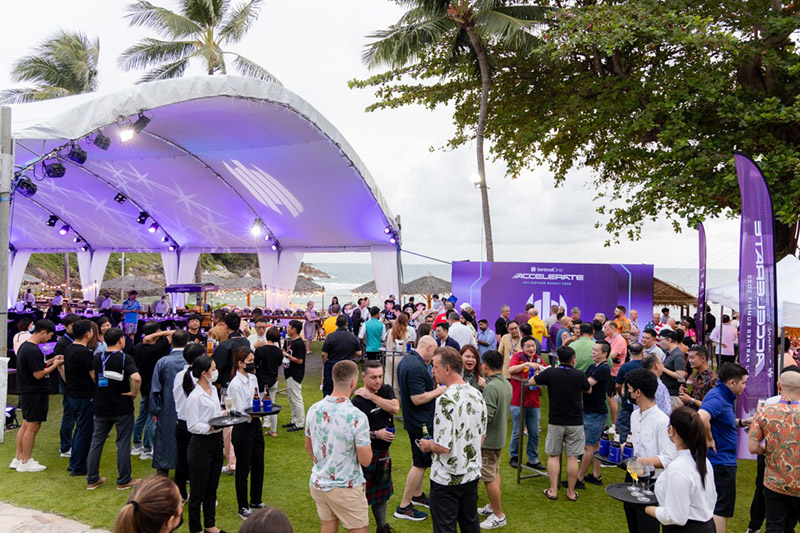 The awards dinner closed out a three-day Channel Partner Summit in Phuket, Thailand on 25 August. Over the course of the summit, over 150 attendees from 12 countries solidified business relationships and developed strategic insights through one-on-one sessions and keynote addresses covering SentinelOne's go-to-market strategies, channel alliances, and technology roadmap.
The 3-day event included keynote speakers from SentinelOne's executive leadership team, Nick Warner, President, Cybersecurity, Raj Rajamani, Chief Product Officer, Ken Marks, Vice President, Channels, Daniel Bernard, Chief Marketing Officer, and Evan Davidson, Vice President – APJ.
"Congratulations to all award winners. This was SentinelOne's first annual partner summit in APJ. We were thrilled to see so many partners willing to invest in our partnership. We are absolutely committed to continuing our investment in building and supporting our channel across the APJ region," added McPhillips.