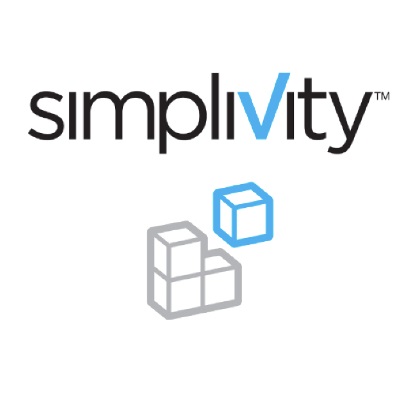 With extraordinary customer and VAR adoption and enthusiasm, market validation, and an immense pipeline, SimpliVity has become a leading hyperconvergence vendor for Cisco UCS

On the 8th of March at Cisco Live Melbourne, SimpliVity has announced significant enterprise gains for OmniStack Integrated Solution with Cisco UCS – selling more than 1,000 units to date to hundreds of customers, including purchases by Land O'Lakes and Assured Guaranty. In addition, enterprise customers across the globe in healthcare, banking and finance, utilities, entertainment, retail, government agencies, and more, have stored more than 350 petabytes of data on SimpliVity's platform with Cisco UCS.
"After only five quarters since announcing that SimpliVity is a Preferred Solution Partner with the Cisco Solutions Partner Program—and just three quarters selling with Cisco globally—SimpliVity and its partners have sold 1,000 hyperconverged Cisco UCS systems, storing more than 350 PB of data globally.  Large-scale enterprises have chosen SimpliVity in growing numbers and at rapidly increasing installation sizes. Deals encompass tens and often hundreds of systems, by replacing legacy IT stacks, across sites, with a radically simpler, more transformational solution that delivers all IT infrastructure and data services below the hypervisor," said Doron Kempel, CEO of SimpliVity.
"With a rapidly growing pipeline fueled by growing VAR registrations, SimpliVity is both humbled and pleased with our market momentum to date with Cisco and our joint VARs. Lastly, SimpliVity's validation by analysts and end-users demonstrates that only SimpliVity delivers the efficiency, resiliency, and performance that enterprise customers require, with unprecedented 3x TCO savings – across all market segments."
SimpliVity discusses customer benefits at Cisco Live Melbourne
Attendees at Cisco Live Melbourne can learn about hyperconverged infrastructure at the SimpliVity booth, where the company will be discussing use cases for hyperconvergence, including VDI and cloud computing. SimpliVity will also be highlighting the benefits of its OmniStack solution with Cisco UCS in two presentations at the show:
"Cloud Benefits of Hyperconvergence" in Partner Theater 3 on Wednesday, March 9 at 12:25
"Cloud and VDI Benefits of Hyperconvergence through Customer Stories" in Room 111 on Wednesday, March 9 at 4:30 pm
"Cisco UCS is an ideal platform for Hyperconvergence," said Todd Brannon, Director of Product Marketing, Cisco. "High performance, software defined compute and networking are essential to this class of solution.  We're encouraged by the traction that Cisco Preferred Solution Partner SimpliVity is seeing as they build on UCS and take advantage of the simplicity and scalability it provides."
Global Enterprise Leaders Move to SimpliVity with Cisco UCS
Some of the largest enterprises have chosen SimpliVity to manage their IT environments, including one of the world's largest mass media groups, one of the top three global commodity trading firms, a top five global insurance company, one of the largest electric utilities in the US, and one of the three military departments of the US Department of Defense. Some specific examples include:
European cloud services and SaaS hosting provider powers next-gen data center with SimpliVity – Service provider purchased about 200 systems for SimpliVity's unique scale-out model, improved operational efficiency, and agility to respond to subscribers with fully-protected VMs.
Global media and entertainment company chose SimpliVity for data protection and remote sites – Mass media leader picked SimpliVity over larger competitors to cost-effectively refresh its aging IT infrastructure at remote sites, support its dev/test environment, and address data protection and backup challenges.
One of the globe's largest renewable energy generators realises massive TCO reduction with Robust App performance – Energy provider runs all business-critical applications on 32 OmniStack solutions with Cisco UCS in remote, distributed wind farms, which reduced the time/resources to complete tasks by 2X and achieved superior reliability with data protection, giving a 10X improvement in RPOs.
Large development bank in India leverages SimpliVity for VDI and core banking – Financial services customer purchased 20 systems to improve performance and disaster recovery for all banking apps, VDI, and dev/test, improving performance and operational efficiency.
Leading travel commerce platform provider utilises SimpliVity for data center modernisation – Leader in the global travel and tourism industry turned to SimpliVity to consolidate and simplify its IT infrastructure and launch a private cloud on premises.
Global 100 financial services company chooses SimpliVity for massive data center overhaul –
SimpliVity remains the only hyperconverged infrastructure provider to combine all the functionality of an entire data center stack below the hypervisor—including compute, storage, network switching, replication, backup and more—onto industry-standard x86 hardware. SimpliVity offers its solution with Cisco UCS, the fastest-growing x86 server platform, to give Cisco customers all the benefits of SimpliVity hyperconverged infrastructure – 3x total cost of ownership savings, accelerated data efficiency, built-in data protection, and global unified management – on their preferred platform.
Resources
About SimpliVity
Founded with a mission to simplify IT, SimpliVity is a pioneer in the hyperconverged infrastructure market, disrupting the status quo of complex and cumbersome legacy IT systems. SimpliVity's hyperconverged IT platform delivers enterprise-class performance and availability that today's IT leaders require, with the cloud economics their business demands. No other company has taken on the mega task of assimilating all IT elements below the hypervisor (8-12 disparate functions) into a simple 2U building block of x86 sharable resources to deliver unmatched IT simplicity, operational efficiency, and 3x TCO savings. The company's unique data virtualization architecture improves performance, protection and data efficiency, while also enabling global unified management from a single console. SimpliVity has revolutionized IT systems for hundreds of enterprises around the world. Headquartered in Westborough, Mass., the company has raised $276 million in venture capital and employs about 750 worldwide. SimpliVity's business model is 100 percent indirect, and its solutions and professional services are available worldwide through its network of resellers and distributors. For more information, visit http://www.simplivity.com.