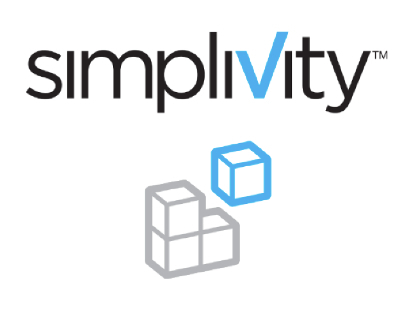 Strategic partners and significant TCO reductions fuel marked growth in Fortune 500, Global 2000, and OmniStack software sales

SimpliVity has announced that enterprise demand for the company's hyperconverged infrastructure continued to flourish throughout 2015, allowing SimpliVity to more than double its year over year bookings and expand its customer base by more than 2.5x.
"Demand for SimpliVity hyperconverged infrastructure surged in 2015.  In August, we introduced version 3.0 of our OmniStack Data Virtualization Platform, our most robust product launch since the company was founded, which enabled us to significantly expand our customer base in large enterprise accounts while maintaining our foundation in the midmarket," said Doron Kempel, CEO, SimpliVity.  "As hyperconvergence enters into the mainstream in 2016, our strong customer base, dedicated partners, and superior technology foundation will perfectly position SimpliVity to dominate the market."
Demand for Hyperconvergence Accelerates in the Enterprise
SimpliVity's enterprise customer base and average deal size began to shift in 2015 as larger companies sought out the benefits of hyperconvergence, most notably the ability to deliver enterprise-grade performance, protection and functionality with the economics of the cloud.  The new SimpliVity HyperGuarantee and OmniStack 3.0 Data Virtualization Platform, which released substantial enhancements in single-site and multi-site scalability, were some of the key drivers in demand among large enterprises.  In addition, SimpliVity advanced its placement in Fortune 500 and Fortune 2000 companies, securing two of the top three telecom companies in North America, a top five oil and gas company, a top five global entertainment company, a top five global luxury brand, and more, as new customers.  Existing customers returned to SimpliVity to transform even more of their IT infrastructure – leading to 30% repeat bookings at the end of the fourth quarter.   And the company expanded its strong international presence with nearly half of all revenues generated from outside North America.
SimpliVity Outpaces Legacy IT Infrastructure and the Public Cloud in 3rd Party Research
Independent analyst firms validated the company's business value and technology in third-party research, citing SimpliVity's remarkable TCO savings and value delivered compared to legacy infrastructure and cloud alternatives.
SimpliVity Efficiency and TCO Reduction Dramatically Outperforms Legacy IT Infrastructure – Forrester Consulting found that SimpliVity's technology provides superior storage efficiency of 60:1, reduces overall costs by 73%, and delivers an average payback period of just over six months, compared to legacy infrastructure deployments.
SimpliVity-Powered Clouds Rival AWS for Affordability, Efficiency, and Agility – The Evaluator Group compared SimpliVity's ability to deliver a per-VM price to the largest public cloud providers, showing a cumulative three-year TCO savings of 22% to 49% compared to Amazon Web Services (AWS), while at the same time uniquely providing the resiliency and performance that enterprises require.
OmniStack 3.0 Presents Unmatched Performance to the Enterprise – The Enterprise Strategy Group (ESG) and LoginVSI tested the company's VDI performance with OmniStack 3.0 hyperconverged infrastructure, validating that SimpliVity provides unparalleled user experience and performance even with the highest enterprise desktop density.
Company Strengthens its Market Reach with New Channel Programs and Partnerships
As a 100% channel company, SimpliVity demonstrated its dedication to the channel by profoundly expanding PartnerAdvantage, adding the new Cloud Service Provider Program and Technology Alliance Program, and developing new advanced training for solution providers. With a nearly 200% year over year increase in the number of partners actively selling SimpliVity solutions, SimpliVity is enabling and activating partners to harness the global demand for its market leading hyperconverged solutions.
SimpliVity also added new distributors —including Westcon/ComStor in Europe and Asia, TechData in Canada, Distribution Central in Australia and New Zealand, and Arrow Electronics in Europe and North America. Finally, SimpliVity joined the Microsoft Enterprise Cloud Alliance to accelerate the engineering and marketing of hyperconverged solutions for virtualised Microsoft data centres.
Employee Growth and Recognition Demonstrates Corporate Momentum
The company's corporate momentum was equally impressive.  SimpliVity's employee count jumped to approximately 750 globally and new offices were added throughout the year in Munich, Seattle, Cork, and Raleigh. The company has also been recognised with local, technology, and corporate awards from around the globe, including:
The Boston Globe's Top Places to Work
BostInno's 2015 50 on Fire
CRN's 2015 Channel Chief and Top 100 Executives
2015 Virtualization Review Editor's Choice Awards
Supporting Quotes
"DRK-Blutspendedienst West [German Red Cross subsidiary] is on the verge of a paradigm shift. We're consolidating our historically complex, unmanageable, and costly IT architecture, comprising of 50 systems, onto SimpliVity hyperconverged infrastructure," said Nenad Ljubetić, Head of IT and Organization, DRK-Blutspendedienst West. "Once complete, all our systems will be located in one, centralized and scalable data center based on SimpliVity hyperconvergence, giving us the agility, resiliency, and efficiency to support our charitable work."
"As an award winning technology integration partner, we only work with the most reliable and innovative companies," said JW Roberts, President & CEO, GDT. "SimpliVity has proved itself time and time again with its impressive technological advancements, explosive market momentum, and, best of all, 100% channel focus. As the new year kicks off, we're excited to watch SimpliVity continue to grow, as well as help customers consolidate and improve their IT infrastructure while reducing TCO by 3x."
Resources
About SimpliVity
Founded with a mission to simplify IT, SimpliVity is a pioneer in the hyperconverged infrastructure market, disrupting the status quo of complex and cumbersome legacy IT systems. SimpliVity's hyperconverged IT platform delivers enterprise-class performance and availability that today's IT leaders require, with the cloud economics their business demands. No other company has taken on the mega task of assimilating all IT elements below the hypervisor (8-12 disparate functions) into a simple 2U building block of x86 sharable resources to deliver unmatched IT simplicity, operational efficiency, and 3x TCO savings. The company's unique data virtualization architecture improves performance, protection and data efficiency, while also enabling global unified management from a single console. SimpliVity has revolutionized IT systems for hundreds of enterprises around the world. Headquartered in Westborough, Mass., the company has raised more than $276 million in venture capital and employs about 750 worldwide. SimpliVity's business model is 100 percent indirect, and its solutions and professional services are available worldwide through its network of resellers and distributors. For more information, visit http://www.simplivity.com.