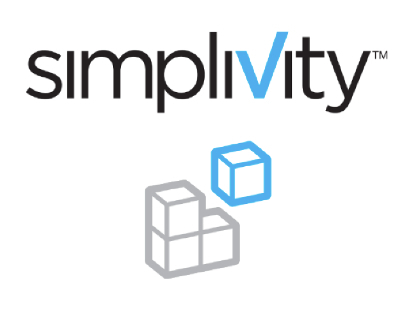 SimpliVity has announced the company has been accepted into the Microsoft Enterprise Cloud Alliance program, and has opened its new Seattle Development Centre to serve as an innovation and R&D hub on the West Coast, United States accelerating SimpliVity's relationship with Microsoft Corp. and the engineering and marketing of SimpliVity's hyperconverged solutions for virtualised Microsoft data centres.
SimpliVity designed its OmniStack 3.0 Data Virtualization Platform to be vendor-agnostic – aimed to support any hypervisor, any x86 server, any management tool, and any cloud provider. By virtualising all IT infrastructure and services below the hypervisor onto x86 building blocks, SimpliVity is able to provide the best of both worlds: enterprise-grade capabilities with low-cost cloud economics, delivering 3x total cost of ownership savings.
"SimpliVity spent 43 months developing the OmniStack Data Virtualization Platform in order to profoundly simplify IT. We did not merely integrate storage and compute for incremental improvements, we decided to transform the data centre to tackle the biggest challenges enterprise IT faces today – data centre consolidation, ROBO management, disaster recovery, VDI and more," said Erik Randles, vice president, business development, SimpliVity. "Our relationship with Microsoft is an important step in SimpliVity's expanding technology alliance ecosystem, enabling SimpliVity to deliver even more technological options and business value to customers."
"Enterprise IT leaders around the globe have already seen the benefits of SimpliVity's enterprise-grade hyperconverged infrastructure – rapid IT deployments, simple scalability, software-centric architecture, built-in data protection, global unified management – without sacrificing costs," said Chris Lwanga, principle PM manager, Microsoft. "Microsoft is pleased to welcome this emerging leader into our Enterprise Cloud Alliance program, and we're excited to see how the partnership continues to expand and grow."
Resources
About SimpliVity
Founded with a mission to simplify IT, SimpliVity is a pioneer in the hyperconverged infrastructure market, disrupting the status quo of complex and cumbersome legacy IT systems. SimpliVity's hyperconverged IT platform delivers enterprise-class performance and availability that today's IT leaders require, with the cloud economics their business demands. No other company has taken on the mega task of assimilating all IT elements below the hypervisor (8-12 disparate functions) into a simple 2U building block of x86 sharable resources to deliver unmatched IT simplicity, operational efficiency, and 3x TCO savings. The company's unique data virtualization architecture improves performance, protection and data efficiency, while also enabling global unified management from a single console. SimpliVity has revolutionized IT systems for hundreds of enterprises around the world. Headquartered in Westborough, Mass., the company has raised more than $276 million in venture capital and employs more than 630 worldwide. SimpliVity's business model is 100 percent indirect, and its solutions and professional services are available worldwide through its network of resellers and distributors. For more information, visit http://www.simplivity.com.