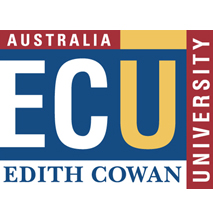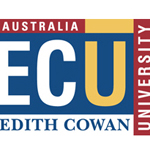 ECU's students and researchers are set to benefit from more responsive, agile IT services after the University became the first in Australia to move all its data centre infrastructure to the cloud in a deal with Atos, an international leader in digital services.
Under the terms of the five-year contract, all of ECU's data requirements will be moved to a Secured Managed Hybrid Cloud Service. It will allow the University to be more agile in responding to students' changing needs and new technology.
Currently, ECU's data infrastructure is located at its Joondalup and Mount Lawley Campuses with limited options for expansion.  With this move to Atos' cloud infrastructure in Perth, ECU will be utilising the latest high-end infrastructure in Western Australia.
ECU Deputy Vice-Chancellor (Academic) Professor Arshad Omari welcomed the partnership with Atos.
"ECU has an ambitious vision for growth and it is essential that our IT services have the flexibility to both support our increasing student population and incorporate new technology. The partnership with Atos will make this possible," Professor Omari said.
"This is also a cost-effective deal for ECU as we only pay for the services we require. So we can rapidly expand our infrastructure during times of high demand, for example the start of semester, and can then reduce it during the holiday period."
Herbie Leung, CEO of Atos in Asia Pacific said "With our in-depth experience, Atos understands the multiple challenges that are confronting all businesses including universities today. Our team of business technologists will support ECU in leveraging the benefits of cloud computing including massive scalability, greater service improvement and minimal capital expenditure – all in line with our client's vision."
About ECU
ECU has more than 23,000 undergraduate and postgraduate students. We also annually welcome some 3,600 international students originating from more than 100 countries.
We have four faculties that collectively deliver more than 300 diverse courses – Health, Engineering and Science; Education and Arts; Business and Law; and Regional Professional Studies.
Our courses are offered on our three campuses – Joondalup and Mount Lawley in metropolitan Perth and the South West Campus at Bunbury, 200km south of the capital city. ECU also offers a comprehensive suite of online study options.
ECU incorporates the world-renowned Western Australian Academy of Performing Arts, the oldest and most popular School of Education in Western Australia, the largest Nursing program in the State, and Kurongkurl Katitjin, ECU's Centre for Australian Indigenous Education and Research.
About Atos
Atos SE (Societas Europaea) is a leader in digital services with 2014 pro forma annual revenue of €10 billion and 86,000 employees in 66 countries. Serving a global client base, the Group provides Consulting & Systems Integration services, Managed Services & BPO, Cloud operations, Big Data & Security solutions, as well as transactional services through Worldline, the European leader in the payments and transactional services industry. With its deep technology expertise and industry knowledge, the Group works with clients across different business sectors: Defence, Financial Services, Health, Manufacturing, Media & Utilities, Public Sector, Retail, Telecommunications and Transportation.
Atos is focused on business technology that powers progress and helps organizations to create their firm of the future. The Group is the Worldwide Information Technology Partner for the Olympic & Paralympic Games and is listed on the Euronext Paris market. Atos operates under the brands Atos, Atos Consulting, Atos Worldgrid, Bull, Canopy, and Worldline.
For more information: www.atos.net