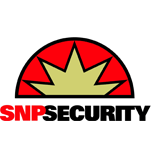 Australia's largest private security company, SNP Security, has expressed its delight at receiving the regional award for Excellence in Innovation at the NSW Business Chamber Awards, which were held at Sydney's Luna Park.
The company was asked to demonstrate how the business reacts to changes in the market, including how the business acquires an understanding of emerging customer and market needs, along with evidence of how the business is innovative.
Tom Roche, Managing Director at SNP Security, says he and his staff are thrilled to receive such prestigious recognition.
"Winning this award caps off what has been an incredible year for SNP Security so far. Beyond providing recognition to SNP Security's employees who have worked so hard, it also helps us to extend the company's influence amongst clients and the community. This will provide SNP Security with the opportunity to reach out and further challenge perceptions of what the security industry can offer to those people and businesses it impacts."
In introducing new initiatives over the last 12 months, SNP Security has evolved into an adaptive and agile customer service-centric organisation.
"SNP Security is now focused on delivering exceptional customer experiences, driving a new and innovative culture and providing unexpected levels of service to its employees and customers across Australia," says Roche. "Innovation is exciting and engaging. The impact for all our people in the cultural transformation is a heightened sense of pride to work for SNP Security as we help contribute to the shaping of the sector," says Roche.
SNP Security will now join the other regional winners in the state finals, which will take place in Sydney on November 28.
For further information on security solutions, please visit http://www.snpsecurity.com.au/