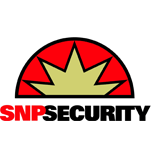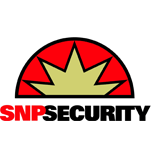 SNP has been recognised, winning the state award for Excellence in Innovation at the NSW Business Chamber State Awards, which were held at Darling Harbour's Dockside Pavilion.
Tom Roche, Managing Director at SNP, says he and his staff are thrilled to receive such prestigious recognition.
"Winning this award caps off what has been an incredible year for SNP.  We are always looking at ways to grow our business and introduce new services and technologies to improve our offering to customers.  To receive formal recognition on a state level as we take our new service streams of safety, customer and business services to market is a huge achievement and testament to the hard work of all SNP employees," says Roche.
The state award recognises a business that has achieved measurable success and has made significant contributions to their industry through the introduction or improvement of an idea, method, technology, process or application. SNP's win comes just three months after the company was recognised with the regional award for Excellence in Innovation.
"At SNP we are focused on delivering exceptional customer experiences, driving an innovative culture, and providing unexpected levels of service.  Over the past twelve months, SNP has undergone a journey of innovative cultural change.  We have launched our new brand ethos 'Expect the Unexpected – We Do', announced 'Telstra SNP Monitoring', a joint venture with Telstra, and implemented a range of initiatives and services solutions that have delivered value to our thousands of customer's nationally," says Roche.
SNP is a fifth generation family company with over 90 years history of delivering innovative, unexpected solutions to safeguard and enhance businesses across Australia.
For further information on security solutions, please visit http://www.snpsecurity.com.au/