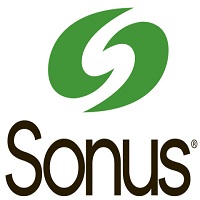 Sonus Networks, has announced the expansion of its product portfolio in the Alcatel-Lucent CloudBand™ Ecosystem with the inclusion of the Sonus Diameter Signaling Controller Software edition (DSC SWe) and the Sonus Network-as-a-Service (NaaS) IQ. The solutions will join the currently deployed Sonus Session Border Controller Software edition (SBC SWe) introduced into the program in 2014.
Sonus is a major contributor of the burgeoning Network Functions Virtualization (NFV) market and will continue to work with the CloudBand™ Ecosystem members to expedite market awareness, clarity and developments to create interoperable platforms that tightly integrate and function together to enable new carrier Cloud business models.
NFV offers service providers increased service agility in a low touch manner that reduces both operational expense and access to policy-on-demand, enabling the ability to turn service up or down based on need at a particular time without paying for more than what is necessary or waiting for delayed roll-outs or site visits for installs.
Sonus continues to drive leadership in Cloud-based deployments by expanding its current product portfolio to include virtualized SBCs, DSCs, NaaS platforms, policy/routing servers and media and signaling gateways, offering a wide range of NFV products for next generation Cloud-based service offerings.
The Alcatel-Lucent CloudBand™ Ecosystem is the first open community of members collaborating to accelerate these capacities by fostering collaboration among members to quicken adoption of NFV and create new business opportunities across the industry.  Sonus is supporting the CloudBand™ Ecosystem by deploying three of its NFV compliant products:
Sonus DSC SWe: The DSC SWe delivers the same advanced features and functionality of Sonus' hardware-based DSC in a virtualized platform, delivering greater deployment flexibility for network operators.
Sonus NaaS IQ: NaaS IQ is an application-aware platform that provides real-time control of both network and application performance.  NaaS IQ enables on-demand service creation for Cloud, data centers and enterprise applications and services.
Sonus SBC SWe: The SBC SWe is the industry's first software-based SBC architected to deliver unmatched scalability with the same advanced features and functionality of hardware on a virtualized platform.
These Sonus solutions address service provider's demand for NFV and software-defined networking (SDN) enabled technology to scale, secure and bring intelligence to real-time communications within Cloud-based delivery platforms.
"Sonus offers a full portfolio of virtualized solutions dedicated to bringing intelligence and security to service provider's real-time communications," said Tony Scarfo, executive vice president, Product Management and Corporate Development.  "Sonus' participation in the Alcatel-Lucent CloudBand™ Ecosystem will not only bolster our traction in the NFV space, but also accelerate the critical need for NFV across the industry."
"As an industry leader dedicated to virtualizing its current product offerings to enable service providers and enterprises to better deliver intelligence and security for Cloud-based real-time communications, we are very pleased that Sonus has become a part of the CloudBand™ Ecosystem Program," said Valerie Noto, director of CloudBand™ Ecosystem Program, Alcatel-Lucent.  "Sonus' active participation in this program substantiates the critical importance of the open strategy to streamlining and de-risking service providers' move to NFV."
"Our research shows that there is strong demand for an open ecosystem of NFV compliant vendor solutions that can seamlessly work together to tackle NFV challenges and accelerate services offerings at a lower cost," said Ronald Gruia, director of Emerging Telecoms at Frost & Sullivan.  "As part of the CloudBand™ Ecosystem, Sonus solutions will play a key role delivering network security and intelligence to help enable new carrier Cloud business models."
Additional Resources:
Click here for more information on the Sonus DSC SWe.
Click here for more information on Sonus NaaS IQ.
Click here for more information on the Sonus SBC SWe.