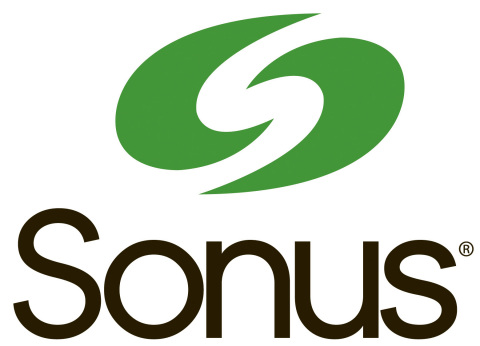 Sonus Networks has announced the completion of its multi-phase virtualization strategy, with the introduction of virtual editions of:
Sonus Insight Element Management System (Insight EMS)
Sonus DataStream Integrator (DSI
Sonus NetScore
With the completion of its strategy, Sonus now delivers a completely virtualized product portfolio to service providers and enterprises looking to virtualize their communication networks to help reduce the time, risk and expense of introducing new services within their networks.  The portability and flexibility of these products make them the ideal choice when moving to virtualization technology.  By using common management and code base, Sonus has provided a low cost path for existing customers as they evolve their networks to virtualization architecture. New customers will be able to quickly take advantage of the Sonus virtualized portfolio when deploying a hardware solution does not align with their strategy.
Architected to deliver increased flexibility with the same advanced features and functionality as hardware, the virtualized Sonus Insight EMS provides a robust portfolio of management and provisioning tools that, in conjunction with the virtualized Sonus DSI, allows service providers and enterprises to easily perform Fault, Configuration, Accounting, Performance and Security (FCAPS) management of their network.  The software edition of Sonus NetScore also features the same proactive analytic solutions that improves user experience and reduces operational costs – without compromise.
The software editions of the Sonus Insight EMS, DSI and NetScore join a family of virtualized products inclusive of Sonus':
Centralized Policy and Routing Engine Software edition (PSX SWe)
Diameter Signaling Controller Software edition (DSC SWe)
Session Border Controller Software edition (SBC SWe)
Web Real-Time Communication (WebRTC) Services Solution
Network-as-a-Service (NaaS) IQ
All of Sonus' software offers work within Sonus IQ, an architectural platform dedicated to bringing intelligence and security to real-time communications, to enable customers to evolve to a communications network that leverages virtualization to provision voice, video and data services intelligently when and where they are needed.
Additionally, key software updates to Sonus' PSX SWe enable it to be deployed on-demand in public or private Cloud environments, creating the ability to dynamically turn service up or down based on need at a particular time, without waiting for delayed roll-outs or site visits for installs.
"Companies are looking for ways to take advantage of virtualization technology so they can migrate their networks to the Cloud at their own pace," said David Tipping, vice president and general manager, Products, Sonus.  "Sonus has completed its strategy to virtualize the field-proven code base of its hardware platforms delivering a complete portfolio of robust, fully featured virtualized products.  The completion of our multiphase virtualization strategy offers Sonus customers with an easy migration path of applications from today's appliance based network to the Cloud."
"By virtualizing Insight EMS, DSI and NetScore, Sonus now has a complete portfolio that enables service providers and enterprises to deploy new services in a faster, more flexible and cost effective fashion," said Ronald Gruia, director of Emerging Telecoms, Frost & Sullivan.  "In addition, Sonus customers will be able to leverage the operational efficiencies that come with virtualization, without compromising functionality, vis-à-vis the full hardware versions of the products.  The advent of SDN, alongside the development of NFV solutions will usher a new era in which operators will achieve a faster time-to-market, and a more elastic scaling of their services, while also maintaining a lower OPEX."
Additional Resources:
To learn more about Sonus' products click here.
To learn more about Sonus' Cloud and virtualization solutions for service providers click here.
To learn more about Sonus' Cloud and virtualization solutions for enterprises click here.