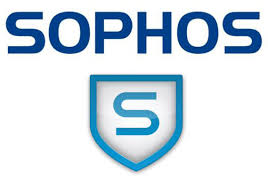 Sophos has announced the appointment of Joe Levy as chief technology officer (CTO). Levy, recognised as a thought leader in IT security, will lead the company's technology strategy worldwide, driving product vision and innovation to both enhance and simplify IT security.
Levy brings more than 20 years of leadership and development expertise focused on information security. Prior to Sophos, Levy was CTO for Blue Coat Systems following the company's May 2013 acquisition of security analytics pioneer Solera Networks, where he had served as CTO since 2008. Prior to Solera, Levy was CTO of SonicWALL (acquired by Dell), where he led research and development teams with concentrations in the areas of next-generation firewalls, deep packet inspection, cryptography, and secure remote access.
"Sophos is focused on making comprehensive, enterprise-grade security simple," commented Kris Hagerman, chief executive officer for Sophos. "Joe shares our vision that the next generation of security solutions will require disruptive innovation both in capabilities and in usability. Throughout his career, Joe has demonstrated his ability to think differently and drive success, and we are very pleased to welcome him to our senior management team. His technical expertise and vision will be critical as we build new solutions to meet the growing demands of our customers."
Earlier in his career, Levy spent six years with the security-focused value added reseller OneNet, where he led product and service design and development, including managed services. Levy has participated in various industry certification and design consortiums, and he holds several security, networking, database and virtualisation patents. He has co-authored a book on the topic of wireless network security, covering many of the secure wireless innovations he and his architectural teams have designed.
"I'm very excited to join the talented team at Sophos. As a global leader in endpoint, network, and data security, and with a powerful cloud security platform, Sophos has all the technology needed to deliver the complete security solution that customers require," said Joe Levy, chief technology officer for Sophos.  "This is a great time to become part of the Sophos team."