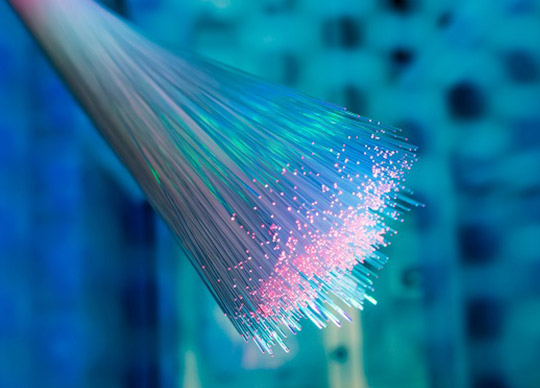 Infinera has announced that Australia Japan Cable (AJC) is the first to trial Infinera's advanced coherent algorithms for next-generation optical engines.
The evolution of advanced signal processing algorithms is critical to continuing to drive down the cost and power per bit of transmission as well as increasing capacity per fiber.
The trial was conducted over a 7,289-km segment of the AJC cable system between Paddington, New South Wales, Australia and Tumon Bay, Guam.
The trial delivered a 17% increase in total fiber pair capacity compared to the current generation of optical engine deployed in AJC's network.
The AJC cable system was brought into service in 2001 with a design life of greater than 25 years. Its design predates the introduction of coherent transponders by almost a decade. Capacity growth in the Pacific region is around 35-40% per year, making the increase of capacity on submarine cables more critical than ever.
This trial leveraged Infinera's advanced development testbed used for comparative algorithm testing, which included a high-performance arbitrary waveform generator-based transmitter, a receiver based on high-performance photodiodes, and a real-time oscilloscope. The trial tested advanced modulation, forward error correction (FEC), and nonlinear compensation algorithms.
"With the enormous cost and the delay of several years to gain approval permits for new cable systems, it is important to find ways to extend the economic life of existing cables like ours," said David Crofts, CEO, Australia Japan Cable. "Older submarine cables tend to exhibit higher optical penalties compared to newer cables, but by deploying advanced modulation and compensation techniques, it is still possible to squeeze additional capacity from these valuable assets, as this trial demonstrates."
"Collaboration with key network operators, like AJC, helps us to bring our innovative concepts from the lab to real-world environments and is a critical part of Infinera's continuous drive to increase the value delivered by optical transmission solutions," said Robert Maher, Infinera CTO, Optical Modules & Coherent Solutions. "The more capacity we can squeeze out of deployed fiber optic cables using advanced transponder designs and innovative signal processing algorithms, the more we can help to extend the economic life of mature cables like AJC."