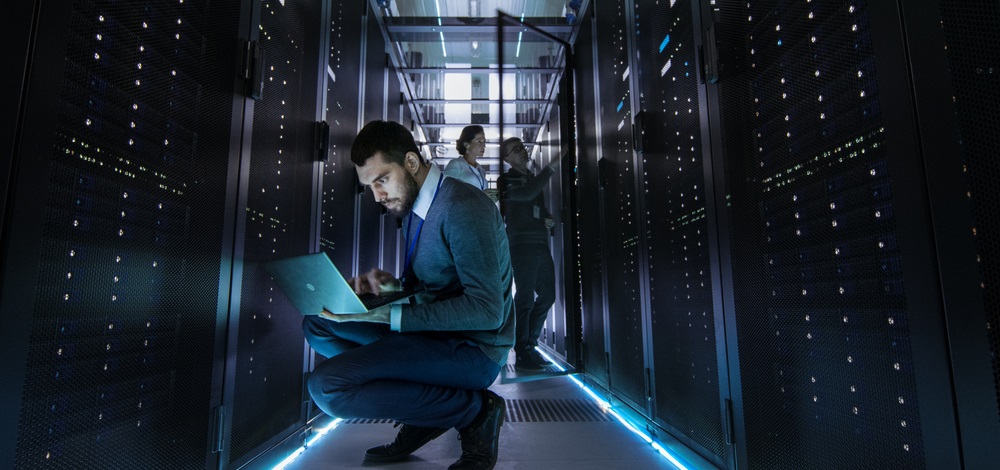 The recent COVID-19 outbreak is likely to impact the storage revenue growth across the entire Asia-Pacific (APAC) region, including China, Japan and India. The storage market in India is estimated to grow at a compound annual growth rate (CAGR) of 4% from 2019 to 2024 as against the 11.6% estimated before the pandemic outbreak to reach US$4.5bn in 2024, according to GlobalData.
The upsurge in the storage volume requirement, owing to growth in data volume driven by emerging technologies like big data, artificial intelligence (AI) and Internet of things (IoT) continue to drive the enterprise storage spending in India.
Shamim Khan, Senior Technology Analyst at GlobalData, comments: "India's efforts related to data localization law, data generation from client interactions, technology enhancements in storage, declining bandwidth price, availability of high-speed data connectivity and surge in e-commerce business will drive storage market growth during the forecast period."
According to GlobalData Market Opportunity Forecast Model, banking, financial services and insurance (BFSI), manufacturing, energy, information technology and retail will be the five leading verticals in terms of storage revenue, together accounting for 53% of the overall revenue in 2024.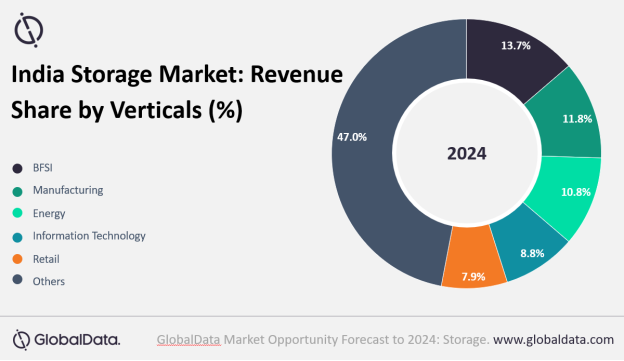 BFSI will continue to account for the largest portion (13.7%) of the overall storage revenue in 2024 in India. Growing data privacy concerns are particularly paramount for BFSI sector, and with the changes in operations as banks continue to embrace digitalization through online banking and apps-based support.
Ms Khan explains: "Digitization initiatives will result in the huge volumes of data (structured as well as unstructured) requiring investment for storage, processing and security of these, considering customer privacy-related issues and government regulations like GDPR."
Data storage revenue of manufacturing sector is projected to grow at a CAGR of 2.7% during the period 2019-2024. Manufacturing sector depends on the collaboration of the design team, partners and suppliers, plus the in-house administration of data. The digitalization initiatives which leverage new-era technologies like RPA and edge computing would be an added advantage where data storage is a necessity rather than a requirement.
Ms Khan concludes: "Enterprise storage market in India will witness steady growth soon due to its economics/business structure, data security, data localization laws, growing demand of big data analytics and IoT/connected devices and digital India initiatives. Despite the COVID-19 pandemic, the storage market is expected to grow with enterprises preferring cloud-based storage options as compared to the current prominent Hard Disk Drive and Network-attached storage based products."