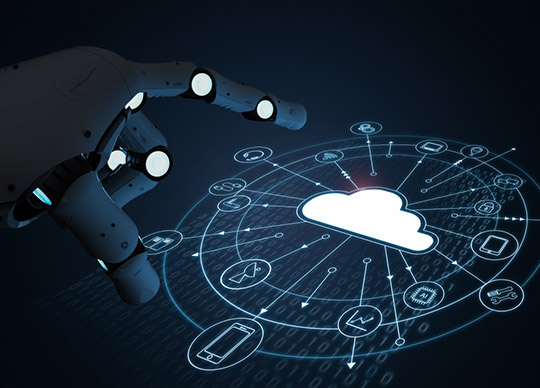 While the concept of transitioning to the cloud has been around for some time, not all companies have made that leap. According to recent research, 59 per cent of executives say that COVID-19 has created an impetus to accelerate their digital transformation initiatives with 56 per cent saying cloud migration has become an absolute necessity due to COVID-19.1 As organisations across the country continue to settle into more flexible and remote working environments, agility is becoming increasingly critical to business continuity.
However, transitioning to the cloud isn't as simple as choosing and deploying a cloud service, especially for businesses operating with enterprise resource planning software (ERP). To best prepare for the future, organisations need to ensure the technologies and processes underpinning their business will be supported by cloud services, empowering employees to work efficiently regardless of their location. Working with an expert partner for cloud migrations can help to simplify this process, according to SNP.
Brent Paterson, managing director ANZ, SNP Australia, said, "Migrating to the cloud can be challenging. Businesses must have a clear understanding of the support they need when moving to the cloud to ensure they select the right platform for their ERP needs to get the best foundations to support their operations in the cloud."
Moving to the cloud can help to ease pressure on the bottom line by decreasing the costs needed to maintain on-premises legacy hardware systems as well as minimise disruption from system upgrades. However, these benefits can be overshadowed or completely missed if the underlying systems aren't optimised. Investing in the support services of a cloud migration partner can significantly simplify cloud transformations.
Brent Paterson said, "Engaging a migration partner lets companies access critical expertise and experience with cloud migrations, which can reduce the complexities of the transition. Experienced partners can leverage industry insights and previous experience to identify potential challenges and solutions in advance, prior to undertaking a cloud migration.
"Without the support of a cloud migration partner, companies may face unprecedented challenges, which can be costly in the long run when band-aid solutions and retrospective fixes are needed."
Cloud services, such as Microsoft Azure, also offer companies significant benefits when they are fully optimised for each company's individual needs. Choosing partners with proven experience in working with a selected cloud platform can ensure that every element is optimised to meet the needs of the business.
Brent Paterson said, "Working with a dedicated cloud partner for a system migration significantly reduces the time and resources needed for cloud deployments. It's advantageous for organisations to look into cloud migration partners for their needs to ensure they take the best path to the cloud to reduce costs, complexities, and risks."
Reference
1 https://home.kpmg/au/en/home/media/press-releases/2020/08/australian-companies-continue-invest-emerging-tech-amid-covid19-20-august-2020.html