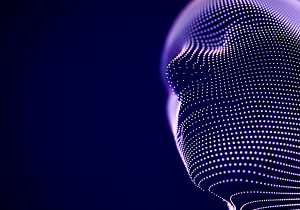 The growing use of artificial intelligence (AI) and conversations around unlocking its true benefits have prompted the development of a discussion paper has published by Standards Australia.
Developing Standards for Artificial Intelligence: Hearing Australia's Voice has been developed to harness the responsible use of AI, recognising the work of CSIRO Data 61 and others, including companies themselves, in shaping how ethics can impact AI into the future.
"Australians are fast adopters of new technologies, particularly in the home environment. Google Home, Alexa and Siri, for example, have become part of many people's everyday lives. But the applications of AI are broader, ranging from the home, to the healthcare clinic and the factory floor, and present real opportunities for Australians in terms of our standard of living," said Acting CEO of Standards Australia, Mr Adrian O'Connell.
"For this reason, standards in this space can help guide the rapid development of AI to meet our changing expectations as a community, in a way that brings industry, community and governments together."
This discussion paper is a key step in ensuring Australian stakeholders are involved in fundamental areas of the AI rollout happening at a global level, such as governance and AI-based solutions.
"The potential far reaching impact of AI is the reason for such a comprehensive consultation process, and the benefits posed by AI make this a project Standards Australia is proud to be leading," concluded Mr O'Connell.
The discussion paper released is part of a national consultation taking place in major capital cities in coming weeks. Further details are available here.