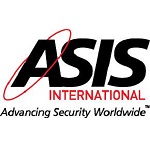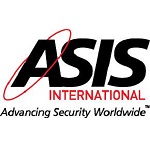 By Pascal Engler
Wilson Security, Southern Cross Station
Since 2012 I have been a member of ASIS International, and I have been a member of the executive team for the Victoria Chapter for the past two years. ASIS International is the pre-eminent global organisation for security professionals. Founded in 1955 has currently an excess of 38,000 members worldwide.
ASIS International is dedicated to increasing the effectiveness and productivity of security professionals by developing educational programs and materials that address broad security interests, such as the ASIS Annual Seminar and Exhibits, as well as specific security topics.
Being a member of ASIS International has been an instrumental part of my career development over the past few years, in 2014 I took up the roles as Events Coordinator and Young Professionals Liaison for the Victorian Chapter.
As the events coordinator I have organised events covering topics such as transport policing, security training and Enterprise Risk Management, the Victoria Chapter aims in providing comprehensive educational and networking events throughout 2015. Including the development of the ASIS Young Professionals program in the chapter whose core mission is to develop and educate young professionals in the security industry.
Late November I was notified that the ASIS Asia-Pacific Advisory Council had selected me as the recipient of the 2014 Dan Grove APAC Regional Scholarship.
The Dan Grove APAC Regional Scholarship recognises an emerging security professional and member of ASIS in the Asia Pacific Advisory Council (APAC) region with a commitment to the practice of security management as demonstrated through their ongoing security employment coupled with ASIS or other security industry volunteer service.
Dan Grove was an FBI Agent for 25 years and a China specialist for much of that service. He opened the FBI liaison office at the American Consulate General in Hong Kong in 1966 and covered most of Southeast Asia, Australia and New Zealand from that post.
On retiring from the FBI and after a short stint as Security Manager, Asia – Pacific for Levi Strauss & Co., Dan moved back to Hong Kong, where he was associated with Pinkerton Asia, Security Support Services Ltd. and Hill & Associates. Dan was active in founding the Hong Kong Chapter of ASIS and served as its first Chairman.
This award is named in Dan's honour in recognition of his contribution to the security industry in the Asia Pacific region, and his desire to develop future security professionals.
To accept the award, I was flown to the 8th ASIS Asia-Pacific Security Forum & Exhibition held in Singapore.
The Security Forum and Exhibition was held at Sands Expo & Convention Centre, Marina Bay Sands which brought high-level professionals from various backgrounds and disciplines to share industry experiences, best practices, and innovative ideas.
I was privileged to join delegates, and special guests from across the Asia Pacific region and the United States to hear speakers presenting on topics such as Crimes of the future, Emerging Risks from Islamic Militancy, Physical Security and global business issues to name a few.
During the conference there were plenty of high-level opportunities to network with global security peers, other ASIS International members and volunteers where I got to share my own experiences as an up and coming security professional. Networking within the ASIS community is seen as highly valued as the members can connect globally.
As I continue my professional career growth in the security industry, I will continue to be an active member of the ASIS International, including the Victoria Chapter. I highly recommend to any security professional to a member of ASIS International where their mission is to promote excellence and leadership in the security management profession.
Pascal Engler is pictured below with ASIS International Board Chairman Geoff Craighead