Australia still lagging behind global Internet of Things (IoT) adoption which is predicted to reach 89% by 2019
Only half of Australian businesses that have already adopted IoT are capitalising on the data to improve business decisions and add commercial value
One in two savvy Australian businesses are reaping the rewards of IoT adoption, experiencing a 20-40% return on investment (ROI)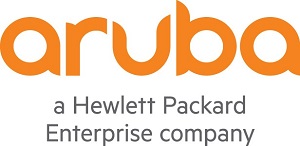 Aruba, a Hewlett Packard Enterprise company reveals that by 2019, 77% of organisations in Australia will have some form of IoT in place, according to its latest global study, 'The Internet of Things: Today and Tomorrow'. While organisations adopt IoT to leverage the business benefits of enhanced efficiency and innovation across the enterprise, industrial, healthcare, retail and municipality sectors globally, Aruba's study has found that only one in two Australian IoT connected businesses are using this data to improve business processes and decision making.
The study also warns that connecting thousands of things to existing business networks will open up new security challenges, evident with 42% of Australian businesses currently leveraging IoT admitting to a malware security breach.
The research also found that although 97% of the 1,150 respondents from Asia Pacific (Australia, China, India, Japan, Singapore, and South Korea) have an understanding of IoT, many are still unclear of the exact definition of IoT and the value it brings to their organisations.
Thirteen percent (13%) of Australian business leaders and employees have not yet enquired about an IoT strategy, with over half, (56%) of these employees and business leaders not thinking about IoT in the workplace and 67% of them unsure about the concept of IoT.
Click HERE to read full report.
The Expectations Dividend
In his new eBook, 'Making Sense of IoT', commissioned by Aruba, technology visionary Kevin Ashton—who coined the term 'Internet of Things'— explores IoT adoption trends.
When examining the business benefits of IoT, Ashton discovered that actual gains from IoT exceeded initial expectations on all fronts. In Asia Pacific, this is most evident in two key performance areas, profitability and security, whereas business efficiency and profitability stood out among organisations globally.
For instance, 35% of business leaders cited significant profit increases after deploying IoT, a 20% increase from those who projected a large profit gain from their IoT investment (15%). Similarly, while 35% of executives expected their IoT strategies to yield huge security improvements, actual results show that half of those who implemented IoT (50%) have experienced great security gains.
Anthony Smith, General Manager South Pacific at Aruba, explained: "With the benefits of IoT surpassing expectations, especially across the dimensions of innovation, efficiency, profitability and security, it's no surprise that the business world will move towards mass adoption by 2019. But with many executives unsure of how to apply IoT to their business, those who succeed in implementing a secure IoT strategy are well positioned to gain a competitive advantage.
"At a global level, IoT adoption in the government sector, for example, is the slowest industry to implement IoT. I believe there will be significant benefit in doing so for Australian organisations in both the government and business industry. However, it will take time and organisations may need help getting there. With the survey highlighting that senior management are unsure as to how apply an IoT strategy to get the benefits and competitive advantage they need, demonstrates the value IoT can bring businesses will be important."
The Data Context and Security Challenge
Alongside these positive returns, the study also uncovers a number of obstacles that IT leaders feel are preventing IoT from delivering greater business impact. Organisations in Australia cited the cost of implementation (57%), security concerns (51%), and difficulty integrating with legacy technologies (51%) as key issues, a sentiment echoed across the globe.
Despite the significant security gains from IoT, security flaws were found across many IoT deployments. The study found that 88% of organisations in Asia Pacific have experienced at least one IoT-related security breach, the highest in the world. More than half of respondents in Australia (51%) declared that external attacks are a key barrier to embracing and adopting an IoT strategy. This confirms that a holistic IoT security strategy, built on a strong network access control and policy management, will not only protect enterprises but also simplify the security approach for IoT.
Smith commented, "While IoT grows in deployment, scale and complexity, proper security methodologies to protect the network and devices, and more importantly, the data and insights they extract, must also keep pace. If businesses do not take immediate steps to gain visibility and profile the IoT activities within their workplaces, they run the risk of exposure to potentially malicious activities. Aruba is enabling customers to rapidly assess IoT deployments within their facilities and determine any potential threats that may be present."
Ashton describes IoT as the ability to capture and effectively use data, but this appears to be another clear challenge for Australian organisations. While nearly all (94%) of organisations that have adopted IoT claim to be able to analyse data, 43% admit to challenges in creating value from this data. Only one in two (51%) of organisations in Australia extract and analyse data within corporate networks, that provide valuable insights to improve business decisions.
Ashton concluded: "Since its inception in 1999, the Internet of Things has been ridiculed, criticised, and misunderstood. And yet here we are, less than two decades later, in a world where tens of thousands of organisations are saving and making hundreds of millions of dollars from the Internet of Things, using cars that drive themselves, subway stations that sense passengers, algorithms that diagnose deadly diseases using phones, and many other once apparently-impossible technologies. The future promises far more amazing things. The most important decision you can make now is how to be a part of it."
Additional Resources
Research methodology
A total of 3,100 IT and business decision makers were interviewed in November and December 2016. The respondents were from organisations of at least 500 employees, and were from both public and private sectors, but with a focus on the industrial, government, retail, healthcare, education, construction, finance, and IT/technology/telecommunications sectors. Interviews were conducted both online and via telephone using a rigorous multi-level screening process to ensure that only suitable candidates were given the opportunity to participate. Respondents were interviewed in the UK, Italy, Germany, France, the Netherlands, Spain, Sweden, Norway, Turkey, UAE, Saudi Arabia, the US, Singapore, Japan, Australia, India, Brasil, Mexico, China and South Korea.
About Aruba, a Hewlett Packard Enterprise company
Aruba, a Hewlett Packard Enterprise company, is a leading provider of next-generation networking solutions for enterprises of all sizes worldwide. The company delivers IT solutions that empower organisations to serve the latest generation of mobile-savvy users who rely on cloud-based business apps for every aspect of their work and personal lives.
To learn more, visit Aruba at http://www.arubanetworks.com. For real-time news updates follow Aruba on Twitter and Facebook, and for the latest technical discussions on mobility and Aruba products visit Airheads Social at http://community.arubanetworks.com.