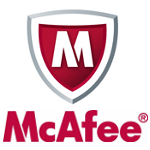 It's a bird! It's a plane! It's Superman! Yes, this superhero might be the epitome of courage, justice, and strength, but he might also be the biggest threat to you online.
We've entered a new age of superheroes. No longer are they just pictures in a comic book. They are now accessible on computers, game console devices, and mobile devices. Superheroes like Captain America, Thor, and Spiderman star on the silver screen. The Green Arrow and The Flash have their own television shows. Videos like Batkid and the Spiderman dad went viral on YouTube (and consequently, melted our hearts).
This is great news to comic publishers like Marvel and DC Comics. Unfortunately, it's also good news to hackers and scammers too. Cybercriminals know that search engines (like Google, Yahoo! and Bing) can also be used for criminal means. Therefore, they use popular search terms to draw victims in like celebrity gossip, holidays, viral hits, and…you guessed it…superheroes.
McAfee just released a study on the Most Toxic Superheroes that analyzed what superhero search led to the most risky websites using McAfee® SiteAdvisor® site ratings. And the Man of Steel topped the list. The study determined that searching "Superman," "Superman and free torrent download," "Superman and watch," "Superman and free app," and "Superman and online," yields a 16.5% chance of landing on a website that has tested positive for online threats, such as spyware, adware, spam, phishing, viruses and other malware.
This year the Most Toxic Superheroes are:
Here are some things you can do to protect yourself:
Be suspicious: If a search turns up a link to free content or too-good-to-be-true offers, be wary
Double-check the web address: Look for misspellings or other clues that the site you are going to may not be safe (for more on this, read my blog on typosquatting)
Search safely: Use a web safety advisor, such as McAfee SiteAdvisor that displays a red, yellow, or green ratings in search results, alerting you to potential risky sites before you click on them
Protect yourself: Use comprehensive security software on all your devices, like McAfee LiveSafe™service, to protect yourself against the latest threats
Want to know more? Join the discussion on Twitter using hashtag #toxicsuperhero