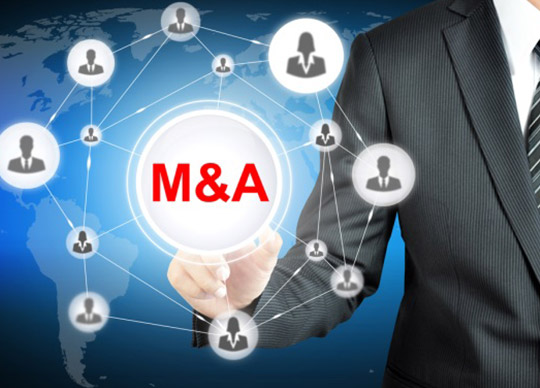 Tata Communications has completed its acquisition of Kaleyra.
The transaction has now been completed upon receipt of the approval by Kaleyra's stockholders, necessary regulatory approvals, and fulfilment of other customary closing conditions.
Under the terms of the agreement, Tata Communications Limited has paid an aggregate consideration of approximately $100 million in cash and assumed all of Kaleyra's outstanding debt.
With this, Kaleyra, Inc. and its subsidiaries have now become wholly owned subsidiaries of Tata Communications Limited.
"In today's hyperconnected world, customer success and loyalty are pivotal to enterprise growth across industries and geographies," said A.S. Lakshminarayanan, MD and CEO, Tata Communications.
"We at Tata Communications are committed to revolutionise how businesses engage with customers, leveraging a digital fabric to harness data insights for delivering seamless, secure, smart and impactful customer interactions. We're thrilled to welcome Kaleyra in this journey, as together we pave the way for the future of customer experience!"
Mysore Madhusudhan, Executive Vice President, Collaboration and Connected Solutions, Tata Communications added, "In this digital age, businesses require multi-channel customer engagement solutions built for intuitive, intelligent and automated interactions. Together, Tata Communications and Kaleyra form a powerful combination, poised to shape the customer engagement platforms of tomorrow."
Mauro Carobene, Head of Customer Interaction Suite, Tata Communications, commented, "Together Kaleyra and Tata Communications stand on the brink of a new era, powered by the world-class communications capabilities of Kaleyra.io platform and a determination to drive the future of communications via our intelligent suite of customer interaction solutions. Our joint aspirations are massive, not only in terms of growth, but also in expanding our portfolio that drives value for our customers."
Dr. Avi Katz, Founding Managing Partner of GigCapital Global said: "As the Chairman of the Board of Directors of Kaleyra since inception in November 2019 by way of combination with GigCapital1, Inc., I am delighted to see this outcome for the Kaleyra team and its stakeholders. This acquisition reflects a global recognition of the leadership of Kaleyra in the CPaaS industry, fruits of hard work of the entire Kalyera team for the last four years and excellent relationship with Tata Communications."