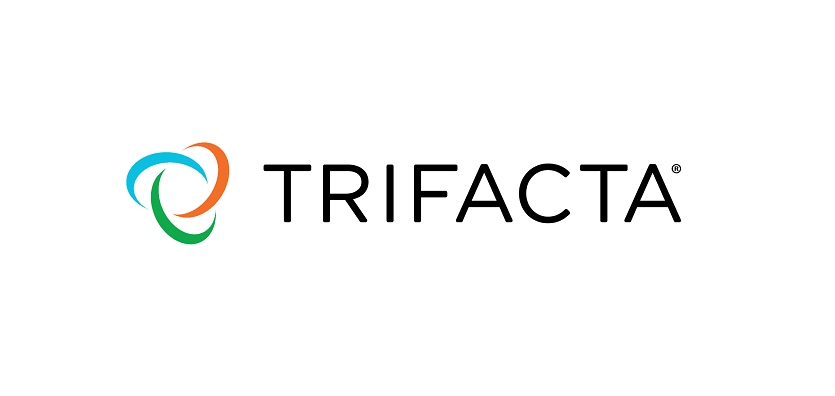 Investment follows a year during which Trifacta experienced more than 3X user growth and more than 2X revenue growth in cloud while maintaining 130% net revenue renewal rate
US based Trifacta, the global leader in data wrangling, has announced $100 million in financing from new investors, lead by Telstra Ventures and including Energy Impact Partners, NTT DOCOMO, BMW i Ventures and ABN AMRO.
The new capital will drive strategic expansion of Trifacta's industry leading data wrangling platform providing a modern approach to data quality, preparation and pipelines. The investment will also accelerate the company's continued expansion into new geographies and product areas, in particular expanding upon the company's use of intelligent automation throughout the platform.
Through a unique combination of human-computer interaction, machine learning & scalable data processing, Trifacta has seen a 2X customer growth over the past year. Tens of thousands of organizations around the world, such as IQVIA, BASF, Visa, Autodesk, Etihad, PepsiCo, Stanley Black & Decker, Franklin Templeton, Sumitomo Banking Corporation and The Commonwealth Bank of Australia, rely on Trifacta to streamline data wrangling processes.
With an exponential amount of data moving to the cloud, more data quality, preparation and pipeline workloads are moving there as well, causing an increased need to derive faster insights and deliver bottom line business results. Organizations can no longer rely on legacy, siloed data integration processes to handle the speed, scale and diversity of today's data if they are going to take advantage of the transformational business opportunities provided by the advent of artificial intelligence and cloud computing.
"For artificial intelligence and machine learning projects a clean dataset is critical, but as sources of data increase, both in the cloud and on premise, it's challenging for enterprises to make data-driven decisions," said Mark Sherman, Telstra Ventures Managing Director. "Trifacta's use of advanced machine learning helps wrangle data from various sources so that enterprises are able to make critical business decisions in a data centric fashion. As a company that has decades of experience solving data management problems, we're very excited to partner with Trifacta on the next phase of the company," Mr. Sherman said.
Through Trifacta's unique approach to integrating the latest techniques in machine learning and human-computer interaction it guides users through the process of exploring and preparing data. By democratizing the data wrangling experience, Trifacta empowers technical data scientists and engineers as well as non-technical business analysts to work beyond data silos to deliver quality outputs with greater efficiency to downstream analytics initiatives.
"Data architects are working through the transition of data warehouses to data lakes to cloud based data lakes; and in this transition they are looking to make a bet with a vendor that can help them in this journey by combining data sets across all sorts of infrastructure. This is one of the key reasons why Trifacta's win rate is over 50% against every major competitor in the space" said, Saad Siddiqui, lead investor and Principal at Telstra Ventures.
The financing comes at a time of tremendous momentum for Trifacta and will effectively position the company to achieve its strategic objectives such as expanding its presence in Asia and strengthening the company's product and go-to-market capabilities in key industries. With the support of its investors such as Telstra Ventures, BMW i Ventures and Energy Impact Partners, Trifacta will expand its influence into the telecom, automotive, energy and utilities markets.
As the only data preparation vendor to natively integrate into all three major cloud providers – AWS, Microsoft Azure and Google Cloud – Trifacta has made significant investments in its technology platform and announced several partnerships and integrations, which has expanded the company's reach across cloud environments by 5X.
A growing number of industry-leading organizations, including technology pioneers such as IBM and Google are choosing Trifacta to remove the critical barrier data wrangling presents to success with analytics and machine learning.
Trifacta's solutions are in use at companies such as Consensus Corp, Bank of America, JP Morgan Chase, Morgan Stanley, Prudential, Kaiser Permanente, Glaxo Smith Kleine, Roche Pharmaceutical, American Airlines, NASA, and the CIA. Around 12,000 companies are currently using its data wrangling tools.
In addition to its successful funding round, Trifacta has also nearly doubled its revenue year-over-year since expanding its leadership team. In its fiscal year 2019, which ended in January, it experienced almost 100% increase in revenue, and more than doubled its cloud-based revenue.
It has also nearly tripled its customer base. In that same fiscal year, the company experienced a 130% revenue renewal rate.