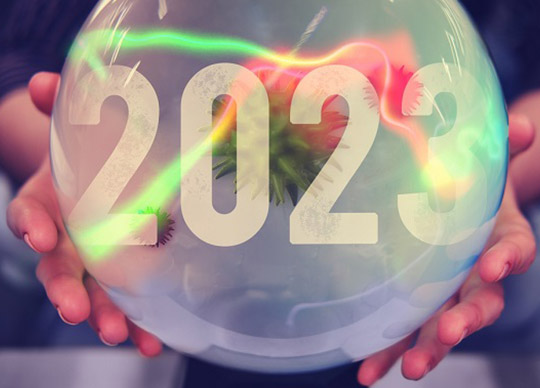 Attributed to Lionel Legros, Vice President & General Manager, Asia Pacific, OVHcloud.
The cloud is showing no signs of slowdown post COVID, with cloud computing spending in Australia set to reach more than $25 billion by 2025.
However, with new challenges and ever-changing innovations, the cloud and data centre industry must continue to evolve to keep up with customers' needs faster and more efficiently than ever before.
So, what does the future of the cloud look like as we reach 2023? Let's unpack the three key trends we predict will take the lead looking into the new year and beyond.
Data sovereignty evolves from compliance concern to market driver
Rising geopolitical tensions have forced data protection concerns to the forefront for governments and businesses alike, motivating businesses to keep sensitive data on national soil.
The recent major cyber attacks in Australia have certainly resparked the conversation on the issue of data security. While governments have already laid the necessary groundwork with data localisation policies in recent years, we can now expect to see business data storage patterns grow more local than ever before. After all, there can be no compromise on the security of data.
Ultimately, these considerations will see data sovereignty grow to become a driver of data storage trends in 2023 and beyond. As storage needs grow uncompromisingly local, businesses will have to ensure compliance across multiple data zones and use of multiple cloud providers will be an inevitable outcome. With that, it is cloud providers that ensure an open ecosystem that will emerge on top.
Data centres face the green challenge
It is no secret that data centres around the world have racked up enormous energy consumption numbers – even observed to generate more energy than entire countries. With that, scrutiny over the environmental cost of data centres, and the digital technologies that these infrastructure power, has understandably increased. As it stands, the current global emissions trajectory places us on a dangerous path that is far from limiting global warming to 1.5°C over pre-industrial levels.
Thankfully, furthering sustainability aims need not come at the expense of greater digitalisation. While it is servers and cooling systems that have been notorious for expending massive quantities of energy, water cooling technology has proven itself as a far more energy-efficient and sustainable cooling model as opposed to active cooling methods like fans and heat sinks. Especially when water cooling technology has also been proven to not only reduce the environmental impact of data centres, but also enhance servers' processing capabilities.
As goverments around the world crack down on regulation and sustainable practice in the race to net-zero, a transition towards a circular approach will also make waves within the industry in 2023. Prolonging the lifetime of servers by owning their dissassemblement and reusing components will help to limit the impact of server manufacturing and better optimise energy and water consumption.
As more countries embark along the green path, transitioning to greener technologies will no longer be a task that cloud providers will be able to put off.
PaaS migration will be on the uptick
Many businesses had looked forward to 2022 as the year of rebounding from the pandemic. However, in reality, this recovery has been more stilted than expected; businesses are still transitioning from years of suppressed profitability, as well as diminished cash flow and financial reserves. At the same time, the digital climate of today necessitates that businesses constantly innovate in order to stay competitive and not fall behind.
In 2023, adoption of Platform-as-a-Service (PaaS) solutions will be on the uptick as the race to capture customers intensifies on the digital front. Investments in big data, Internet of Things (IoT) applications and other emerging technologies are only set to grow from here on out, and PaaS will be the gateway for businesses to access advanced technologies in the cloud without paying the cost for the necessary infrastructure. The proof is already in the numbers: reports have placed PaaS on the path for exponential growth, with more than 30% Year-on-Year market growth. Especially as competition grows steeper, PaaS will be the tool that enables businesses to shift gears towards innovation.
There is no doubt that 2022 has been a whirlwind year, with technology encompassing just about every element of our lives and demands for the tech industry continuing to grow. Looking forward, 2023 is set to be no different – by embracing the shift to PaaS, sustainability and digital sovereignty, Australian businesses will go from strength to strength on the global stage.