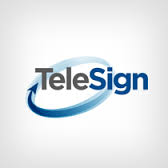 ­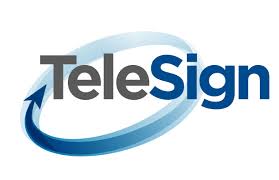 TeleSign, the Mobile Identity company, has unveiled how it is utilizing its innovative products to help Tinder combat its evolving bot problem‹decreasing spam on the social app by 90 percent. Through a combination of real-time risk analysis of phone numbers attached to user accounts and SMS-based verification techniques, TeleSign has helped Tinder protect its user accounts and strengthen its global brand.
In order to preserve the authenticity of its ecosystem, Tinder knew it had to upgrade its security measures. The rapidly growing app chose to work with TeleSign, which delivered a new security process to help Tinder recognize and combat fraudulent accounts. Implementing its PhoneID and SMS Verification products, TeleSign was able to provide the expertise and scale needed to meet the challenges of the erosive bot atmosphere.
The network that TeleSign has is an enormous advantage and it is exactly what we needed. It is a huge feat to categorize the billions of phone numbers out there and that¹s something we could never do. It¹s really impressive and has been a great pairing for us,² says Tinder CTO Ryan Ogle.
TeleSign analyzes massive volumes of real-time and historical data and usage patterns on phone numbers to provide a risk assessment score for new accounts being created on the app. These scores are then used by Tinder to determine which new accounts should be challenged via TeleSign¹s SMS Verification product. TeleSign then sends a time-based one-time passcode (TOTP) over SMS that the user confirms within the app.  This ensures the phone number registered to the account is legitimate, prevents bulk registrations and greatly reduces the incidents of fraudsters attempting to create fake accounts.
Once we had TeleSign in place, we were able to block fraudulent accounts in a much more sophisticated way. It¹s been 100 percent accurate and we¹ve seen about a 90 percent reduction in spam traffic as a result,² Ogle explains further.
All of these capabilities are delivered via a TeleSign REST API and easily integrated into Tinder¹s mobile app, processes and workflows.  Across the 196 countries and territories where Tinder verifies and authenticates users, the company has experienced a 20% higher completion rate over their prior vendors.  This ensures that not only are fraudsters kept out, but legitimate users are able to seamlessly and effectively verify themselves and create new accounts.
³Tinder is known for its impressive growth and almost ubiquitous brand presence. A robust security force is critical in limiting spam and protecting its reputation. With our expertise and global scale we were able to come in quickly and wipe out a large percentage of Tinder¹s spam traffic,² said TeleSign CEO Steve Jillings.
To learn more about how Tinder used TeleSign¹s authentication services to help solve its mobile fraud challenges, please visit http://www.telesign.com/images/downloads/telesign-tinder-case-study.pdf
About TeleSign
TeleSign is the leader in Mobile Identity solutions, helping customers secure more than 3.5 billion end user accounts worldwide and prevent registration fraud, while improving user experience and managing costs. TeleSign delivers account security and fraud prevention with two-factor authentication based on each user¹s Mobile Identity (phone number, device and behavior) and driven by real-time, global intelligence, including reputation scoring and device data.
To find out more, visit http://www.telesign.com or follow us on Twitter – @TeleSign.
About Tinder
Launched in 2012, Tinder is the world¹s leading social app for meeting new people. With it global reach, Tinder has users in more than 140 countries around the world and is a top 10 lifestyle app in more 70 countries. In March 2015, Tinder introduced Tinder Plus, giving users access to premium features Rewind and Passport. Each day, 26 million matches are made on Tinder. There are currently 6 billion matches made total.