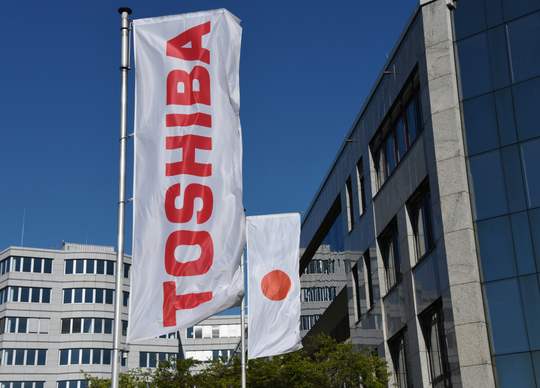 Toshiba Corporation has announced its intention to separate the Company into two standalone companies, instead of three, as previously announced.
The two companies will be:
Toshiba/ Infrastructure Service Co., comprising Toshiba's Energy Systems & Solutions, Infrastructure Systems & Solutions, Digital Solutions and Battery businesses, in addition to Toshiba's ownership stake in Kioxia Holdings Corporation ("KHC")
Device Co.1, consisting of Toshiba's Electronic Devices & Storage Solutions business
The decision to separate into two independent, publicly traded companies is the result of the Toshiba Board of Directors' continued review of the strategic reorganization plan and process, as well as the Company's extensive engagement with shareholders, regulators and other stakeholders.
Satoshi Tsunakawa, Interim Chairperson, President and Chief Executive Officer of Toshiba, said: "After further engaging with key stakeholders and completing the additional analysis, we determined that separating Toshiba into two standalone companies and divesting certain non-core assets is in the best long-term interests of our Company and its shareholders, customers, business partners and employees. The refined strategic reorganization plan creates two distinctive companies that are well-positioned to take advantage of their unique strengths and business cycles. We will be able to deliver these benefits while providing a clearer path to completion, reducing the associated costs, maintaining tax-free status and keeping to our stated timeframe of completing the spin-off in the second half of FY2023."
Paul J. Brough, Independent Director, Chairperson of Toshiba's Strategic Review Committee, said: "Stakeholder feedback is an important part of any strategic process. The refinement of the separation plan reflects the open and robust conversations we have had with shareholders and other relevant parties. As the Board and management team move forward with the separation plan, we remain focused on enhancing shareholder value, including returning excess capital to shareholders and externalization of non-core businesses to streamline and focus our two standalone companies."
An official name will be announced upon completion of the spin-off.