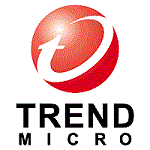 Proven solutions keep data safe regardless of infrastructure platform
Experts predict[1] that spending on cloud IT infrastructures will reach $21 billion in 2015. Many organisations are adopting a hybrid approach to leverage the benefits of the cloud combined with existing infrastructure, or to fully embrace a cloud strategy. Trend Micro International provides flexible solutions to seamlessly support cloud, hybrid and on-premises environments with more power and functionality to fulfill shared security obligations for companies using platforms, such as Amazon Web Services (AWS).
"A hybrid strategy helps many companies maximise existing infrastructure investments while successfully migrating to the cloud," said Mark Nunnikhoven, vice president, cloud research, Trend Micro. "Even during an 'all-in' migration, there is a transition period where organisations have to manage IT assets across multiple environments. Security that can bridge both is a critical component in keeping corporate data safe and meeting compliance requirements. Our Deep Security platform allows users to pursue a hybrid strategy with confidence."
Hybrid architectures are best supported by integrated solutions like Trend Micro Deep Security that create a seamless environment between existing infrastructure and cloud deployments. Ranked number one in cloud security[2], Trend Micro Deep Security enables integrated security and compliance across hybrid architectures to protect cloud workloads, Web applications and sensitive enterprise data. Trend Micro enables organisations to operate securely on premises and in the cloud, while maintaining compliance standards from a centralised dashboard. Intrusion prevention systems also provide CISOs with the ability to monitor network traffic, verifying that information exchanged within the cloud is authentic and protected.
"We began our journey to the cloud by modernising our data centre and working with Trend Micro for security and compliance," said Jéderson Freitas, IT Security Coordinator, Magazine Luiza. "Recognising that we could achieve even greater efficiencies in public cloud, we appreciated Trend Micro's approach to centralise the dashboard across our physical, virtual and cloud workloads. We have a true hybrid architecture, and will continue to be hybrid as long as it meets our business requirements."
In this time of elevated cyber threats, Trend Micro Deep Security is helping companies around the world achieve maximum security benefits for their onsite, cloud and hybrid infrastructure investments. The solution enables enterprises to defend against network attacks, uncover suspicious activity and maintain compliance while scaling and retracting their dynamic infrastructure to meet their business needs.
"Another unique benefit of Deep Security is that it can be deployed smoothly in the cloud and on-premises, without the need for any extra steps," Tomonori Murata, Solution Engineering Division, Ricoh. "Vulnerability shielding also contributes greatly to the enhanced security. This function uses rule-based signatures to detect attack packets which target vulnerabilities and block them, even in environments in which it is impossible to apply official security patches provided by OS vendors.
Detailed blog posts with additional insight regarding hybrid strategies, Deep Security and AWS are available here: aws.trendmicro.com. Trend Micro experts will be on hand at this year's AWS re:Invent to showcase its comprehensive approach to cloud security.
"Most companies will live in a hybrid world for the foreseeable future, arbitrating what goes where with respect to which apps and associated data sets stay on-premises, which go to the cloud, and which run in a micro-segmented network," said Doug Cahill, senior analyst, Enterprise Strategy Group. "Trend Micro's ability to offer an automated approach to security across physical, virtual, and cloud-based environments is valuable for many enterprises."
[1] International Data Corporation (IDC) – 2015 Worldwide Quarterly Cloud IT Infrastructure Tracker
[2] Experton Group – 2013 Cloud Vendor Benchmark report
For additional information regarding Trend Micro's participation at AWS re:Invent please visit, aws.trendmicro.com.