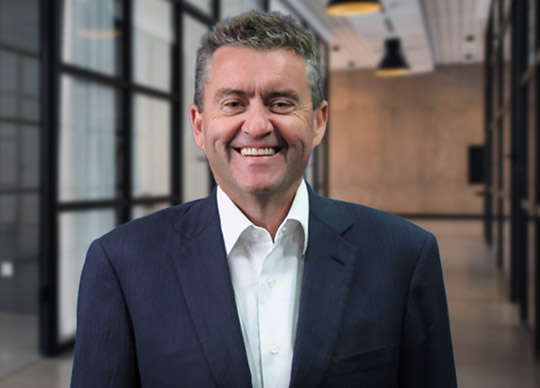 triSearch has announced Chris Gibbs has been named the new triSearch CEO. Mr Gibbs takes over from former CEO, Taylah Allen, who announced her move in November last year to pursue other career opportunities overseas after helping launch triSearch in 2018.
Mr Gibbs joins triSearch executives National Operations Manager, Helvi Rossi, National Sales Manager, Mitchell Burge, and Marketing Manager, Matthew Tarabay.
"We're excited for Chris to join the triSearch family, bringing with him his wealth of knowledge and experience in tech," Mr Tarabay said. "Chris joins us from outside of the Conveyancing Technology industry and we know he will bring with him new ideas and a fresh perspective as we enter an exciting phase in the triSearch life cycle."
"I'm thrilled for the opportunity that now sits in front of me. Our team at triSearch has the chance to make a big difference and there's no reason why we shouldn't be able to see an opportunity for hypergrowth in our business here in Australia," Mr Gibbs said.
"Throughout my years in leadership I've learned that if you have a group of people who believe they can make a difference and are passionate about where they work, anything is possible. So, this is an opportunity of a lifetime for me." concluded Gibbs.