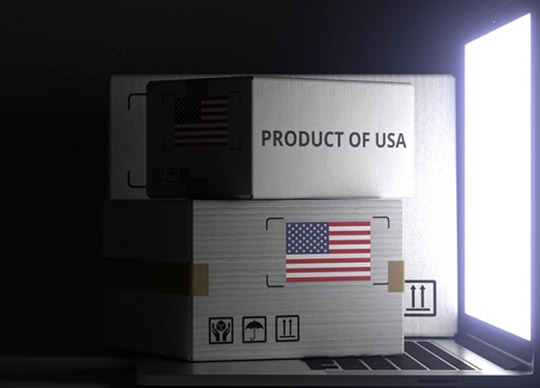 US shipments of desktops, notebooks and workstations fell by 23% year on year in Q2 2022 to 19.8 million units. Notebook shipments declined 27% following the unprecedented success of the Chromebook market a year ago and the further weakening of consumer demand. Desktops continued to perform well, growing 10% as the category has returned to shipment levels comparable to before the pandemic. Meanwhile, tablet shipments faced a relatively modest decline of 4%, reaching 10.9 million shipments. The overall market avoided a larger decline thanks to a resilient commercial sector, which maintained demand despite the looming threat of recession and high inflation figures, growing 11% in Q2.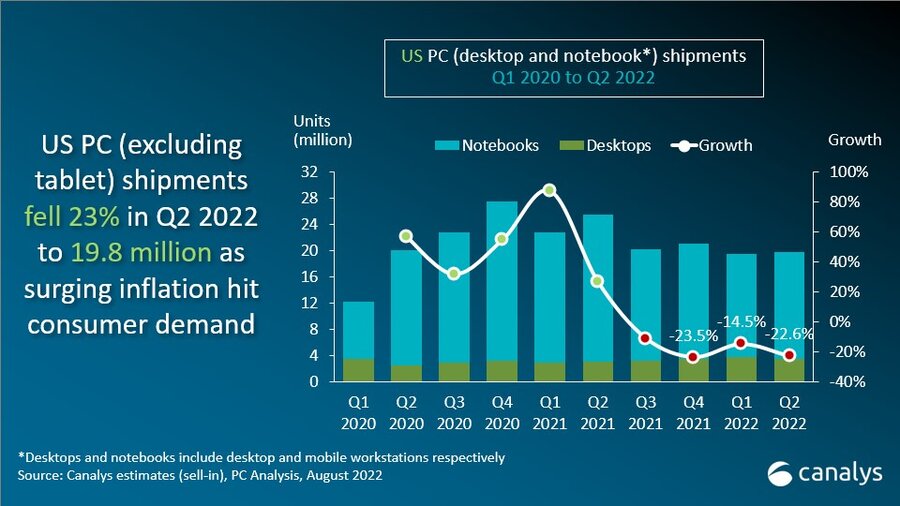 "The US desktop and notebook market has now had four consecutive quarters of falling shipments," said Brian Lynch, Research Analyst at Canalys. "Despite this, overall shipments have remained high when compared with pre-pandemic levels. The market is still quite healthy, despite various headwinds, such as mounting inflation, education market saturation and recent supply issues amid Chinese lockdowns. Consumer research suggests that the segment has the potential to resurge once users can shrug off the burden of historically high inflation levels. The enterprise segment has proven to be strong, accounting for half of all shipments in the last quarter. Concerns about a potential recession have not bothered the segment so far. Despite poor headline macroeconomic figures, unemployment remains at 3.5%, tied for the lowest headline unemployment rate in 20 years. Some companies have made the news with big layoffs, but job listings still outnumber job seekers two to one, indicating a strength that will insulate the commercial PC market from a severe decline in the short term."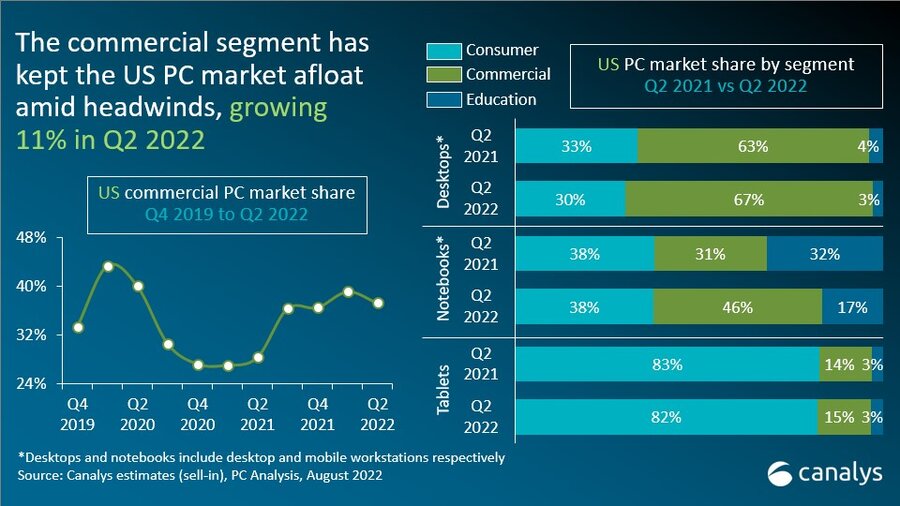 Dell held onto its position as the top desktop and notebook vendor. It has capitalized on the strength of the commercial market, posting an annual decline of just 3%. Ever since the saturation of the education market, HP has struggled to replicate its shipment figures without relying on soaring Chromebook demand. HP's shipments fell 44% year on year, a modest improvement on recent quarters, which saw the vendor post falls of over 60%. Lenovo took third place in the market with a 22% decline in shipments. Apple was hit by a decline of 14% in shipments as it struggled with supply constraints due to lockdowns in China. Acer rounded out the top five with a 17% decline in shipments.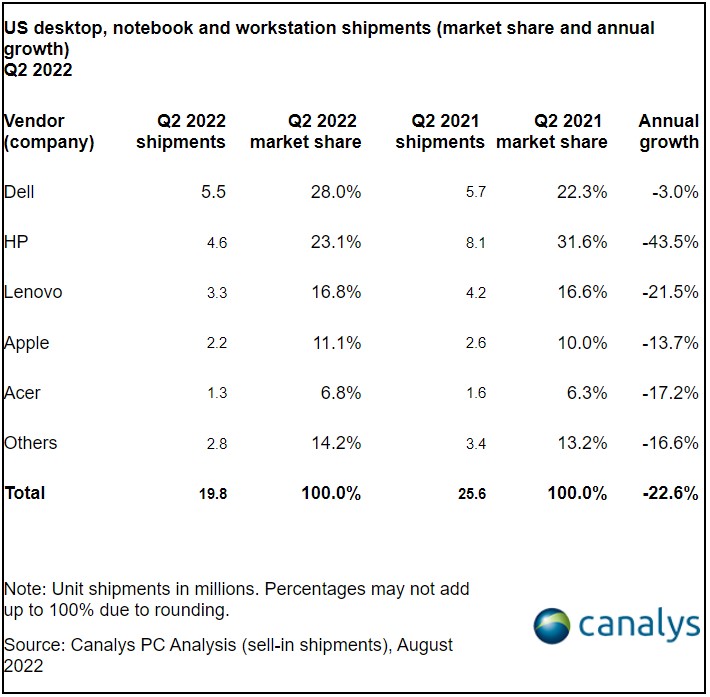 In the tablet market, Apple suffered a 12% decline in iPad shipments in Q2 as high-end demand continued to slowly shrink following the tablet market's pandemic boom. Amazon has found continued success at the low end, posting 10% growth. Like Apple, Samsung experienced a modest decline as demand for mid-to-high-end tablets has dwindled. TCL posted the best performance of all tablet vendors with 160% growth, capitalizing on increased marketing efforts in the region, excellent carrier slots with Verizon and affordable price points. Microsoft secured fifth place in the tablet market with modest growth of 3%, as its Surface line offers a strong alternative to notebooks.