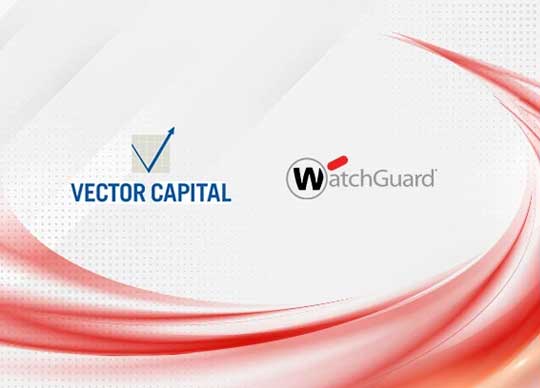 WatchGuard Technologies has announced it has entered into a definitive agreement with Vector Capital to make a large new equity investment in the business, acquire interests previously owned by Francisco Partners and other co-investors, and become the company's majority shareholder. Financial terms were not disclosed.
"Vector firmly believes in WatchGuard's portfolio, partners, employees, and vision. This transaction is a testament to WatchGuard's current success and the opportunity ahead," said Prakash Panjwani, CEO of WatchGuard Technologies. "We believe Vector is well positioned to further accelerate WatchGuard's growth strategy while preserving our company culture and commitment to security delivery through the MSP community."
"We are thrilled to continue the journey we started with WatchGuard's employees, partners, and customers over a decade ago," said Alex Slusky, Founder, Managing Director and Chief Investment Officer of Vector Capital. "We are proud of the foundation of success we've built with WatchGuard's management team and look forward to fueling the next phase of growth and transformation for the company."
"MSPs represent the future of security delivery, but to be successful, they need a bespoke platform built for their needs," continued Sandy Gill, Managing Director of Vector Capital. "WatchGuard is uniquely positioned to lead the market in enabling those MSPs with its Unified Security Platform. We are excited to further invest both organically and via acquisitions in the company's mission to deliver security-focused MSPs one vendor, one platform, and one vision to build their business upon."
"WatchGuard has established itself as a leading cybersecurity company under our joint ownership, with a relevant product portfolio, strong partner ecosystem, and talented team of employees," said Ben Ball, Partner of Francisco Partners. "We are proud of our role in supporting WatchGuard's transformation, and we look forward to following the company's ongoing success as they continue to pave the way for simplified security when the industry needs it most."
The transaction is expected to close by the end of Q3 2022, subject to customary conditions.
Barclays is serving as the financial advisor to WatchGuard Technologies. Sidley Austin LLP and Richards, Layton & Finger are serving as legal counsel to WatchGuard Technologies. Kirkland & Ellis LLP is serving as legal counsel to Vector Capital.