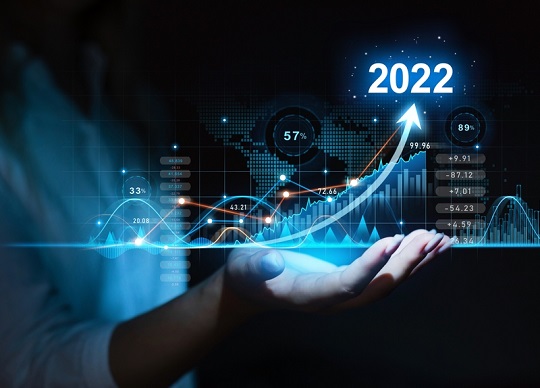 Vectra AI has announced record growth in the first half of 2022 with a triple-digit rise on a year-over-year basis, compared to the same period in 2021.
"With growth in digital transactions and proliferation of cloud technology exponentially driven by the pandemic, the region has experienced an extraordinary rise in cyber-attacks," said David Sajoto, Regional Vice President of Asia Pacific, and Japan.
"From ransomware and supply chain attacks to Distributed Denial of Service (DDoS), cybercrime has become more organised and more sophisticated. Cyber-attacks can be absolutely devastating to governments and enterprises which is why we are seeing more investment in our advanced threat detection and defence capabilities this year." said Sajoto.
Sajoto says this is partially due to the fact more organisations are transitioning to hybrid and multi-cloud models of working which requires a move away from legacy Security Operations Centres (SOCs) to more intelligent and automated threat detection and mitigation capabilities.
"Traditional security approaches are unsuited to modern threats and today's volatile business environments," he says. "Just as organisations across Australia and New Zealand evolve their traditional ways of working, it's also critical their security posture is robust enough to keep pace and overcome modern cybersecurity challenges." said Sajoto.
In January 2022, Vectra announced its acquisition of Siriux Security Technologies.
"Vectra continues to expand our market presence and brand in the Asia Pacific region, through an expanded ecosystem of global systems integrators and service providers," said Randy Schirman, Worldwide Channels Chief at Vectra. "With growing demand for threat detection and response, our partners are integral to our mission to create a more secure future for APAC enterprises."
Sajoto says customer feedback to Vectra's services and new products has been positive this year. An example of this is Vectra customer Churches of Christ, a not-for-profit provider of 200 different retirement & aged care, foster & kinship care, family support, youth support, social housing and Christian faith services throughout Australia.
"Churches of Christ are at the forefront of delivering caring and compassionate community services across Queensland and Victoria. Each day, thousands of people rely on our team of 4000 staff to deliver care and support, which means it is vital our systems and networks are robust and remain uninterrupted," Thomas Kitching, General Manager Information Technology at Churches of Christ said.
"We proudly partnered with Vectra to ensure we had the network protection we needed to remain online and able to deliver our crucial services and digital communications. With Vectra, our important network threat detection capabilities have vastly improved, even extending to those devices that are not covered by our regular antivirus systems, giving us even greater protection and security for our operations," concludes Kitching.
Baidam Solutions has also experienced strong growth through its partnership with Vectra. "Today's complex threat environment calls for an industry-leading technologies to build the strongest AI-driven defence for customers. Given the accelerated growth drivers of Vectra's business through new product releases, acquisitions, and resources, it has formed a big part of our go-to-market approach, to deliver better, more credible outcomes to our customers." Says Jack Reis, Group CEO at Baidam Solutions.