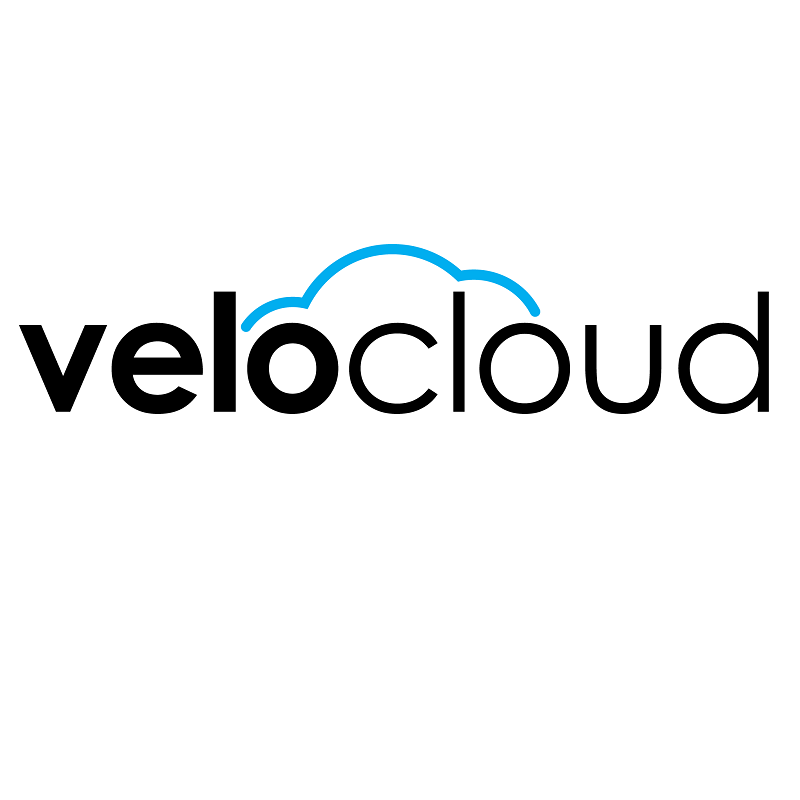 Symantec, VMware and Forcepoint Join the Industry's Established SD-WAN Ecosystem; IBM Security Adds Integration with IBM QRadar

VeloCloud Networks, Inc., the Cloud-Delivered SD-WAN company, has announced that the recently introduced VeloCloud SD-WAN Security Technology Partner Program continues to gain broad industry momentum and membership growth with additional industry leaders joining the program.
Symantec, VMware and Forcepoint are among the latest members of the VeloCloud SD-WAN Security Technology Partner Program, joining inaugural members IBM Security, Check Point Software Technologies, Fortinet, and Zscaler.
The SD-WAN Security Technology Partner Program blends the industry's most flexible enterprise SD-WAN architecture with the world's best-of-breed security solutions. VeloCloud Cloud-Delivered SD-WAN enables enterprises to run advanced wide area networks that incorporate security at the Edge, at the Data Center and in the Cloud, all under a single uniform business policy. The resulting secure SD-WAN solution strengthens security by simplification and automation while reducing costs related to box sprawl and manual operations.
IBM Security, a strategic VeloCloud technology partner delivering Secure SD-WAN services globally, has now added VeloCloud SD-WAN integration with its industry leading IBM QRadar SIEM solution to offer as part of its managed security services solution for Fortune 1000 customers globally.
"IBM Security provides a single pane of glass for cloud and hybrid deployment models to ensure exceptional end-to-end security intelligence and threat monitoring," said Srini Tummalapenta, IBM Chief Architect & Distinguished Engineer, IBM Security Services. "Integration with VeloCloud Cloud-Delivered SD-WAN is enabling business with a complete Cloud Securityhub which connects multiple cloud services, branch offices, and private datacenters with IBM QRadar, providing the single pane of glass for security intelligence and threat monitoring."
"The addition of more industry leaders to the expanding VeloCloud SD-WAN Security ecosystem is an indication of the importance of tighter integration between the leading SD-WAN and security solutions," said Sanjay Uppal, CEO and Co-Founder of VeloCloud. "Enterprises want to realize the tremendous business benefits that SD-WAN delivers without any compromise in security, and this ecosystem of the industry's elite enables them to accomplish that goal."
VeloCloud is also part of the Symantec Technology Integration Partner Program (TIPP) which fosters deep technical integrations ranging from visionary startups to leading vendors and enhances enterprise customers' ability to fight cybercrime.
"Enterprises across the world rely on Symantec to address the challenges of the cloud generation through our Integrated Cyber Defense Platform, which protects against sophisticated attacks on premises and in the cloud," said Peter Doggart, vice president of Business Development for Symantec. "By partnering with VeloCloud, joint customers can now optimize traffic performance to the Symantec Web Security Service (WSS) while also reducing cost."
The SD-WAN Security Technology Partner Program spans all three parts of the SD-WAN security framework comprising network, cloud and management. This includes network security interoperability in the branch and security Virtual Network Function (VNF) integration on the VeloCloud Edge; Cloud security via direct connect from branch to cloud and security in IaaS through VeloCloud Edges and VeloCloud Gateways; and interfaces to leading Security Operations Centers, SIEM solutions and security analytics.
"All our research in recent times reveals a common desire among CIOs to increase efficiency agility and performance without compromising security," said Zeus Kerravala, Principal Analyst of ZK Research. "Tight integration between SD-WAN and best-of-breed security solutions is key to the transformation of enterprise networks that is currently underway."
VeloCloud is already part of the VMware Solution Exchange (VSX) and has VMware Ready status for VMware Network Functions Virtualization (NFV). VMware vCloud® NFV™ brings together the core virtualization and management components required to accelerate NFV deployment enabling Cloud Service Providers (CSPs) to deploy a unified, multi-vendor and multi-function NFV platform that supports any application at all stages of cloud evolution.
"VMware vCloud NFV is an integrated, modular and multi-tenancy NFV platform which enables wireline and wireless service providers to deploy an elastic business model for cross-cloud services and service enablement while simplifying networks and reducing TCO," said Gabriele Di Piazza, vice president of solutions, Telco NFV Group, VMware. "As part of the VeloCloud SD-WAN Technology Partner Program, VMware and our mutual customers are leveraging the VeloCloud API, SDK and VNF framework to enable Cloud-Delivered SD-WAN and advanced security in the data center, cloud and network-wide."
Recognizing the strong demand for interoperability with existing and future security solutions, VeloCloud established a scalable framework that allows enterprises to seamlessly integrate their preferred security technology with Cloud-Delivered SD-WAN. Technology Partners have access to the extensible VeloCloud Technology Partner SD-WAN API (orchestration, control & data) and SDK, along with the VeloCloud VNF framework. Partners can also enable integration and service insertion with the VeloCloud VNF-ready Platform Development Framework supporting integrated security VNF. For more information or to join the SD-WAN Security Ecosystem, see [insert URL].
"QOS Consulting is in the process of implementing VeloCloud SD-WAN integrated with security and SIEM services for some of our highly distributed enterprise customers," said Frank Cittadino, CEO of QOS Consulting, a VeloCloud channel partner. "Our strong operational experience with security integration enables us to immediately recognize the importance and value of this VeloCloud initiative for accelerating SD-WAN adoption."
Working with VeloCloud, Forcepoint enables the insertion of advanced cloud security services for enterprises while providing an interoperable solution with SD-WAN deployments.
"In today's zero perimeter world, businesses rely on secure multi-cloud environments to enable employees to get their job done from anywhere, on any device," said Marc Padovani, Senior Director Product Management, Cloud Security at Forcepoint. "Cloud security and protecting networks from the most advanced threats are essential in this ecosystem. Forcepoint joined the VeloCloud SD-WAN Security Technology Partner Program to deliver our enterprise, system integrator and service provider customers yet another layer of confidence they are implementing a secure SD-WAN interoperable with their most business critical cloud services."
"TPx Communications has been at the forefront of network, cloud and services technology," said Jared Martin, Vice President, ITx Managed Services for TPx Communications, a VeloCloud channel partner. "TPx Communications is taking a leadership role, again, as a VeloCloud Powered SD-WAN provider and by delivering cloud security services based on best of breed technologies from the VeloCloud SD-WAN Security Technology Partner Program."
VeloCloud Cloud-Delivered SD-WAN enables Enterprises to securely support application growth, network agility, and simplified branch and end-point implementations while delivering optimized access to cloud services, private data centers and enterprise applications. Global Service Providers are able to increase revenue, deliver advanced services and increase flexibility by delivering elastic transport, performance for cloud applications, and integrated advanced services all via a zero-touch deployment and operations model. Both Enterprises and Service Providers benefit from the multi-tenant cloud gateway architecture and the ability to support real-time applications over private, broadband, and wireless links continuing to demonstrate that The Cloud is the Network.
About VeloCloud
VeloCloud Networks, Inc. is the Cloud-Delivered SD-WAN company, a Gartner Cool Vendor, the Frost & Sullivan Product Leader in the SD-WAN Solution Market, and a Best of Interop and Best of VMworld winner. The company simplifies branch WAN networking by automating deployment and improving performance over private, broadband Internet and LTE links for today's increasingly distributed enterprises. VeloCloud SD-WAN includes: a choice of public, private or hybrid cloud network for enterprise-grade connection to cloud and enterprise applications; branch office enterprise appliances and optional data center appliances; software-defined control and automation; and virtual services delivery. VeloCloud has received financing from investors including NEA, Venrock, March Capital Partners, Hermes Growth Partners, Telstra Ventures, Khazanah Nasional Berhad, Cisco Investments, and The Fabric, and is headquartered in Mountain View, Calif. For more information, visit www.velocloud.com and follow the company on Twitter @VeloCloud.