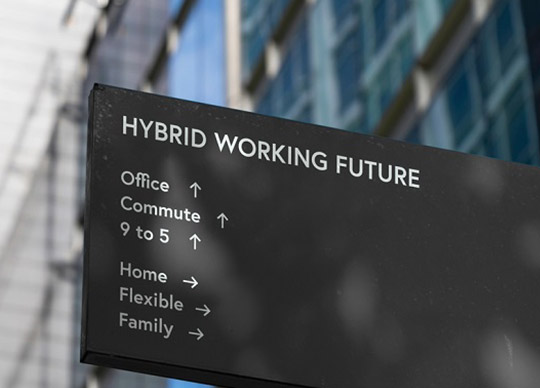 As organisations navigate the evolving requirements of a hybrid workforce, they are challenged with managing operational complexities and obsolete tooling while supporting employees no matter the app, device, or location.
As such, VMware is announcing new VMware Anywhere Workspace platform enhancements, including radical changes to the Workspace ONE architecture that enable high performance and scalability for upwards of millions of endpoints; and new innovations in VMware App Volumes that greatly reduce management time and infrastructure cost of virtual app and desktop environments.
Together, these enhancements enable IT teams to run more efficient digital workspaces that deliver productive and reliable experiences for their hybrid workforce.
"As hybrid work requirements continue to evolve, organisations must constantly monitor changes, enforce reactive policies, and implement new workflows. We believe that automation powered by data science can greatly improve operational efficiency while transforming the IT workforce," said Shankar Iyer, senior vice president and general manager, End-User Computing, VMware. "87% of organisations surveyed in a recent VMware report1 say they've increased their automation investment in the last two years. The new Anywhere Workspace platform enhancements announced today will give organisations the power to seamlessly integrate automation into every step of their IT workflow."
Improve Performance and Speed with Workspace ONE SaaS Modernisation
The past decade has seen tremendous growth in both the amount and type of mobile and desktop endpoints secured by Workspace ONE.
"Workspace ONE UEM has allowed us to extend the ease of use for both remote workers that work for the company and workers that don't," said Keith Bradley, vice president of IT and security, Nature Fresh Farms. "We can quickly deploy Workspace ONE to any device and allow a secure method for anyone to connect to our applications."
"As Unified Endpoint Management (UEM) technology continues to mature, VMware is driving innovation with Workspace ONE. By modernising their SaaS platform, they've positioned themselves to deliver faster feature velocity and performance improvements," said Phil Hochmuth, program vice president, Endpoint Management and Enterprise Mobility, IDC. "Endpoint management teams play a critical role in improving operational efficiency and security across the digital workspace. To that end, the automation and desired state management capabilities Workspace ONE can provide holds great promise for helping these organisations."