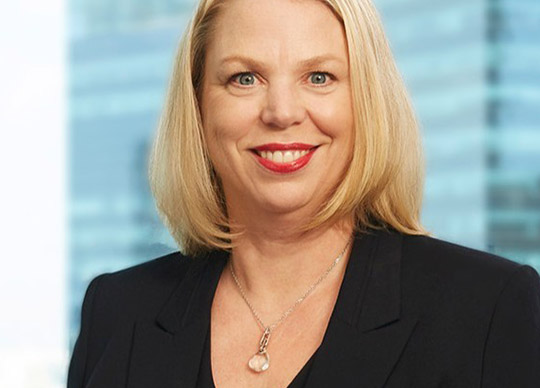 Sage has appointed Arlene Wherrett as its Vice President and Managing Director for the Asia Pacific region.
Wherrett, previously Vice President and Managing Director for Sage Asia takes on an expanded role, following the completion of the sale of Sage locally developed solutions in the region to The Access Group, enabling Sage to focus on growing its cloud enabled and cloud native global ERP product set via its flagship Sage Business Cloud platform.
In her expanded role based out of Sydney, Australia, Wherrett will work with customers and partners to sustain Sage's strong growth trajectory and drive its expansion in the cloud enabled and enterprise resource planning (ERP) software market across Asia Pacific. In the Asia Pacific region for over two decades, Sage's commitment to supporting customers to lead the recovery post-pandemic, coupled with its ongoing innovation, is driving new customer acquisition and increased industry growth. Across the region, Sage is set to hit double-digit growth, exceeding the pace of the ongoing economic recovery across Asia Pacific.
Wherrett has over 30 years' experience in leading organisations through transformative change and is renowned for her strong leadership skills in the IT and Services industries across Asia Pacific. Upon joining Sage in 2017, Wherrett has led a growing business, first leading the company's Services team across APAC, then being appointed as Vice President and Managing Director for Asia in 2018. Prior to Sage, Wherrett held director-level roles at Salesforce partner Bluewolf, an IBM company, SAI Global, Marsh and Mercer.
"I am thrilled to lead our talented team and collaborate with our strong partner ecosystem as we forge ahead capturing new opportunities in Asia Pacific. SMEs will be a driving force in the recovery of the economy and ensuring they have the right technology to build for the future is an essential foundation for that growth. Together with our partners, Sage is trusted by our customers to deliver the best SaaS technology and to support them to achieve their business goals," Wherrett said.
Under Wherrett's leadership, Sage Asia Pacific will continue to drive its vision and future success across its global integrated business solutions including Sage Intacct, Sage X3, Sage People, Sage 300, Sage CRM and, Sage CRE (Construction and Real Estate). The Sage Asia Pacific region will be integrated into the Sage AMEA (Africa, Middle East & APAC) region.
Executive Vice President and Managing Director, AMEA, Pieter Bensch stated, "With Arlene's extensive experience leading IT and Services businesses within Asia Pacific, we have a fantastic opportunity to expand the reach of Sage Business cloud and the reach of our ERP offerings, and support our customers to thrive. Asia Pacific is an emerging ERP market that is expected to achieve an exponential annual growth rate in the coming years, offering Sage a prime opportunity to help customers achieve operational efficiency and transparency across their business processes."