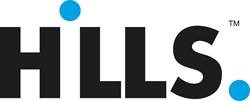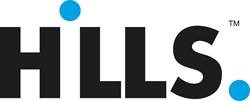 Hills has boosted its security portfolio, launching Xtralis' award winning security and smoke detection products to the New Zealand market today.
Xtralis is a leading manufacturer of technologies that enable early, accurate and remote detection and visual verification of threats to critical assets and infrastructure.
Hills Chief Technology Officer Leica Ison said Xtralis' products were a natural strategic fit for the company.
"From this week and for the first time, our security integrators will be able to offer a very early warning smoke detection solution," she said.
"Security and fire safety technologies are changing rapidly and increasingly converging. By adding Xtralis to our portfolio and taking our integrators on this journey, we will provide truly integrated solutions and improve our customer offering."
Rob Galic, Security Sales Director (Asia Pacific) for Xtralis, said "We look forward to working hand in hand with Hills in offering over 30 years world-wide experience in early warning detection and video verification technologies"
Xtralis Security and Safety systems are deployed to protect high value assets globally. They have been installed in a number of Australian prisons, the European Parliament in Brussels, NASA, the Clinton Presidential Center, Heathrow Airport, and the Eurostar railway system to name a few.
Xtralis award winning products to be distributed by Hills include:
The new ADPRO PRO-E series is the latest generation of high performance outdoor  passive infrared (PIR) detectors for the protection of commercial, industrial and  defence-grade facilities. A number of models cater for a variety of distances and areas, from the very small to the very large, up a maximum of 220 metres. The detectors in the PRO-E series are unmatched with innovative features such as  360PROtect™ tamper protection (for protection of the pole and the detector itself), vandal & manipulation detection, anti-masking and iCommission™, for one-man commissioning & maintenance. They will soon be available as a completely wireless version. The ADPRO PRO E-PIR series sets a new performance benchmark for the longest range detector and won the Security Industry Association's 2014 New Product Showcase (NPS) 'Best Outdoor Perimeter Protection' Award.New video analytics, including IntrusionTrace, the latest generation, high performance, outdoor video movement detector. This is currently being deployed in a number of prisons in Australia. Another analytic is LoiterTrace, for the detection of people loitering in an area for a pre-determined time.
The NEW Xtralis VLQ smoke detection system that uses laser-based air sampling technology to reliably detect smoke at the earliest, pre-combustion stage. This product is specifically designed for quick and easy deployment in critical compact areas where any disruption due to fire would have major consequences to a business, such as in computer and server rooms. This new technology is very well suited to the market and client base that Hills supplies and services in ANZ.
HeiTel by Xtralis provides mobile solutions for transmission and recording in rugged and remote environments with limited connectivity. HeiTel, which is very easy to install and set up, streams and records live high-definition video over any cellular network at any bandwidth to a central monitoring station making it ideal for public transport, armoured vehicles, taxis and police fleets.
ADPRO FastTrace 2E, a Remotely Managed Multi-service Gateway (RMG) scalable from 4 to 20 analogue & IP channels with multi-sensor integration including intrusion, perimeter, panic, smoke and gas. Once an intruder is automatically detected, FastTrace 2E takes over providing high quality images with H.264 compression so operators can assess an incident quickly and take appropriate action by making an audio announcement to proactively warn off the threat.
Xtralis products are available from your local Hills NZ branch now.