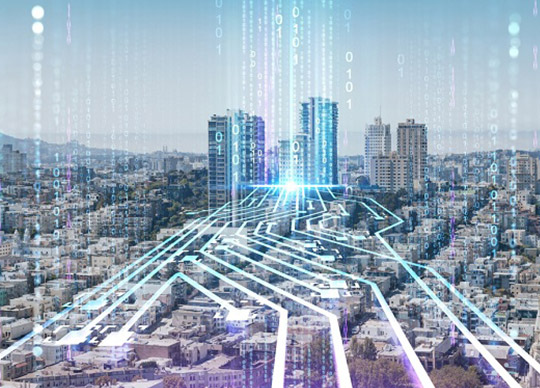 Zetaris is expanding into North America, opening a second office in San Francisco.
Zetaris enables organisations to reduce standard query times of eight hours to just 30 seconds. This dramatically saves time, cost, complexity and reduces errors.
The Zetaris Data Preparation Studio lets you instantly join and access data silos virtually, across your whole data ecosystem, whilst ensuring data governance and security by removing the need to move data, analysing it at its source.
Whether it's in the cloud, on-premises, or multiple devices or anywhere, you get a single, unified view of your data enabling faster, more comprehensive, and accurate data insights.
Vinay Samuel, CEO and founder of Zetaris, has spent the past year splitting his time between Australia and North America and says the time is right to expand the company's presence in the US with a second office. "We have been focusing on taking our unique game changing solution for the past year to global customers, showing them the power of our revolutionary approach to data analytics, which was built in Australia. The global response has been extraordinary and we are growing rapidly in the US, with over half the company expected to be based in the US within the next year."
"Our goal is to make data easy to access from any platform, whether it's in the cloud, on-premise, or multiple devices or anywhere, you get a single, unified view of your data enabling faster, more comprehensive and accurate data insights," explains Vinay.
"We are excited to be taking our world-first Australian technology into global markets to dramatically improve the way organisations manage their data and unlock insights. Zetaris is the world's only true data fabric technology built with logical data warehousing, virtual data lakes, IoT and edge computing in mind. Our platform is specifically developed to enable organisations to connect to every possible data point that helps define an organisation's decisions and to get full value of their data, by leaving the data as-is, internally or in the cloud, joining it at the metadata level," he says.
Zetaris customers in Australia include McDonalds, Qantas, Westpac, David Jones, Seek, Dulux, Telstra, Murdoch Children's Research Institute, NSW and Victorian Governments, Momentum Energy, Lend Lease and others.
Zetaris recently raised $30 million, securing funding from In-Q-Tel (CIA backed), Exto Partners, Vulpes Ventures Singapore, 72 Capital and others. Zetaris is now valued in excess of USD $150 million.