Acquisition to Extend Zscaler Cloud Security Platform's Leading Data Protection Offerings to Public Cloud
Zscaler, Inc. has announced the intent to acquire Cloudneeti, a Cloud Security Posture Management (CSPM) company. With the acquisition, Zscaler will provide its customers industry-leading data protection coverage in the Zscaler Cloud Security Platform. Cloudneeti prevents and remediates application misconfigurations in SaaS, IaaS and PaaS. These misconfigurations are a leading cause of data breaches and compliance violations in cloud applications.
Cloudneeti's capabilities strengthen the data protection capabilities of Zscaler Internet Access (ZIA) and Zscaler's out-of-band Cloud Access Security Broker (CASB). Cloudneeti expands application protection capabilities in Zscaler Private Access (ZPA) by allowing developers to find and automatically correct misconfigured applications and compliance violations in cloud service provider environments.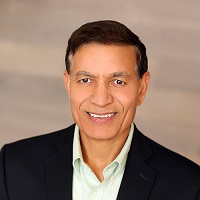 "Cloudneeti augments Zscaler's data protection capabilities and will dramatically improve organisations' cloud security by discovering and eliminating some of the most common causes of data breaches and compliance violations," said Jay Chaudhry, Chairman and CEO of Zscaler. "Whether caused by SaaS applications being configured incorrectly or a developer accidentally misconfiguring a new public cloud application, these preventable data protection lapses are behind some of the biggest breaches in history. I am thrilled to welcome the Cloudneeti team to the Zscaler family."
"Pravin and I founded Cloudneeti with a vision to end breaches and compliance violations that are caused by entirely preventable misconfigurations as applications move to the cloud," said Gururaj Pandurangi, Founder and CEO of Cloudneeti. "Cloudneeti was built in the cloud for the cloud, which is why Zscaler is such an exciting technological and cultural fit for the team. We are excited to be working with Zscaler to provide market-leading security assurance to help customers accelerate their digital transformation journey."
The transaction is expected to close prior to the completion of Zscaler's fiscal third quarter subject to the satisfaction of customary closing conditions. Terms of the transaction were not disclosed.