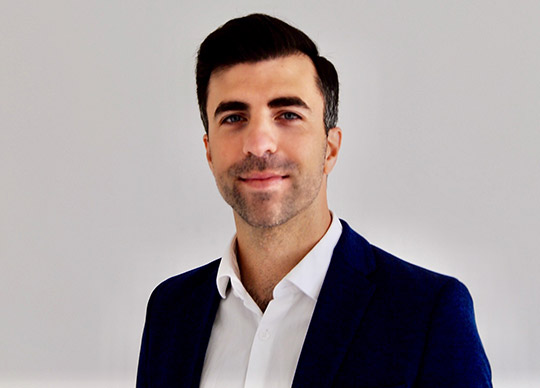 Zscaler has announced it is accelerating its APAC and Japan regional presence with the appointment of Foad Farrokhnia as Senior Director and Leader for APJ Channels and Alliances.
The Singapore-based appointment comes after the company recently announced it had delivered results for the first quarter of 2022, with year-over-year revenue growth accelerating to US$230.5 million, an increase of 62% year-over-year.
Zscaler has also officially surpassed US $1 billion in annual recurring revenues, with the company focused now on achieving US$5 billion in annual recurring revenues.
Formerly Head of Channels for Zscaler in Australia and New Zealand and based in Melbourne since mid-2020, Foad has been a key catalyst in Zscaler's ANZ channel business momentum. During that time, he has also forged strong executive engagement and mindshare with key service providers in the region.
In his new regional role, Foad will relocate from Melbourne to Singapore to further develop and mature the Zscaler channel in line with the company's growth strategies across the Asia Pacific and Japan region. He will also be responsible for growing mutually successful relationships between Zscaler and its broad ecosystem of regional alliance partners, global and local managed service providers, value-added resellers, and tier-1 systems integrators to help them sell, deploy and service Zscaler's cloud cyber threat security solutions.
Over the past 18 months, Foad has been instrumental in ramping up executive partner engagement through existing networks and accelerated certification. At the same time, he launched Australia and New Zealand's first Professional Services Program, signed on The Instillery Group as a value-added reseller partner in New Zealand, and appointed Orca Tech as the company's first national distributor to accelerate commercial business momentum.
Arun Dharmalingam, VP, EMEA & APJ Alliances, Zscaler, said, "Foad has a proven track record of scaling and overseeing successful channel sales and partner organisations. During the past year, he has expanded Zscaler's sales capacity to enable our alliance partners to achieve their full potential at a time when end users customers are increasingly deploying a Zero Trust architecture to defend their businesses against increased cyberthreats and to accelerate digital transformation initiatives.
"In addition, Foad has demonstrated consistent leadership capabilities, been relentless in his engagement with partners to foster sales growth in the ANZ market, and was key to the sales teams' success in the region. His well-deserved promotion is part of our long-term strategy to build out a regional leadership team that represents not only the best talent in the cybersecurity industry but also the team we believe can take the company to the next level."
Foad has two decades of experience working in the enterprise IT and telecommunications industry across business development, client management, consulting, and sales enablement programs.
Before joining Zscaler in 2020, Foad worked at Telstra in Australia and North America where he built and drove strategic transformation and enablement programs in several key leadership positions.
Foad Farrokhnia added, "I've worked closely with the Zscaler regional team for the past year and am excited now to work with our talented channel and alliance partners throughout the region to help companies transform their security posture with the Zscaler Zero Trust architecture and to reach their full potential."