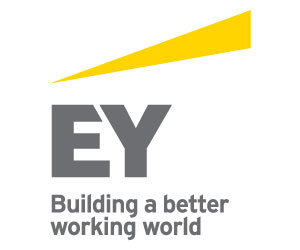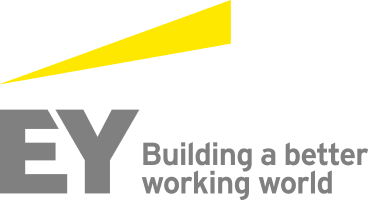 A new report has found that Australia ranks 8th globally for 'digital attractiveness' due to low market costs and risks, but local media and entertainment (M&E) companies may need to set their sights on oversees targets to achieve maximum growth.
The findings are based on EY's Global Digital Media Attractiveness Index (DMAI) which ranks countries against a scorecard based on potential earnings from digital media. While Australia provides a stable and mature platform for digital investment, market conditions need to be improved for growth potential to be realised for both local and global companies.
Other key findings in the EY DMAI included:
Australia has the second-highest illegal downloads among the countries surveyed, primarily due to the delay in local release of overseas content.
Australia ranks number one in terms of its political stability and regulatory risk rating.
Australia ranks number 10 for 'ease of doing business'.
EY Media & Entertainment Leader, Oceania, David McGregor said with about eight million people in the 18-39 age group Australia's smaller 'millennial' population meant it has the most addressable market in the DMAI. However, while small, its digitally engaged and active online population represented significant and largely untapped opportunities for M&E companies.
"It's no secret that Australians are avid downloaders – both legal and illegal. The real challenge lies in moving young, digitally savvy emerging market consumers to legitimate digital platforms. This remains a significant opportunity for M&E companies," Mr McGregor said.
"To capitalise on this, M&E companies need to understand what to offer and the value drivers that will promote legitimate content consumption. This starts with analysing piracy consumption and encouraging greater collaboration on release windows."
The top five countries with the highest net digital earnings potential, combining both cost attractiveness and benefits, are the United States (US), Japan, Germany, the United Kingdom (UK) and China. When ranking just cost attractiveness, Germany places number one, followed by the US, the UK, France and Australia. When looking strictly at benefits, the US again takes the number one spot, followed by China, Japan, India and the UK.
Mr McGregor said while Australia ranked fifth for 'cost attractiveness' there remained key barriers to digital growth relating to value and access costs. While new infrastructure like the NBN will go a way towards addressing these issues, more work needed to be done to drive stronger and more favourable market conditions for consumers and business.
"To succeed in securing Australia's status as a leading digital nation, we need to continue to improve cost, speed and access. This clearly involves continued investment in infrastructure but also improved and dynamic competition to stimulate innovation," Mr McGregor said.
EY's Digital Australia: State of the Nation report released late last year also found that 40% of Australians believe the Australian digital economy lags behind its global counterparts. Only 14% of consumers believe Australia is more advanced than other leading countries.
The DMAI shows that while mature markets still lead the way, emerging markets, led by China, offer significant digital growth opportunities. The attractiveness index uses data from more than 36 sources to provide a structured cost-benefit analysis that assesses both the benefits and costs inherent in each country. Among the factors included in the benefits are internet penetration, bandwidth speed, smartphone adoption, content consumption levels, e-commerce and digital advertising sales, consumer population and spending. Cost-attractiveness factors include digital piracy, political and regulatory risk and digital tax costs.
The report found that markets like Australia are attractive for global players but could be seen to lack the scale to be transformative when compared to larger global markets. While not essential for investment these markets are a low-risk option to add incremental return.
Mr McGregor said the opportunity for media and entertainment companies, both local and global, was to strike the right balance in digital media investment given Australia's market conditions and potential for growth.
"Opportunities for media and entertainment companies from this expanding wave of digital growth are clear – as are the costs of missing out. New and meaningful investments in all markets will be critical to the long-term growth potential, independence and success of global media and entertainment companies.
"Of course, M&E companies should be asking themselves which markets offer the best risk and return options. The questions they need to be asking include what infrastructure exists and what technologies, IP or media content can they export?  And could they use markets like Australia's strong, stable, advanced position to springboard into one of the emerging economies?" Mr McGregor said.
"Emerging markets are clearly well positioned for accelerated digital media adoption. Many of these markets have a large population of young, tech-savvy consumers with rising earnings potential which is a key enabler of digital adoption."
Emerging markets are also "mobile first" with cheap smartphones and the rollout of 3G and 4G infrastructure rapidly coming together to democratise online access. The number of broadband connections in emerging markets listed in the index will be two billion by 2016, nearly twice that of the mature markets, and smartphone shipments to emerging markets are expected to double between 2014 and 2018.
For a copy of the report, visit http://www.ey.com/GL/en/Industries/Media—Entertainment/EY-accelerating-digital-media-adoption and for a copy of Digital Australia: State of the Nation 2014 visit https://digitalaustralia.ey.com/