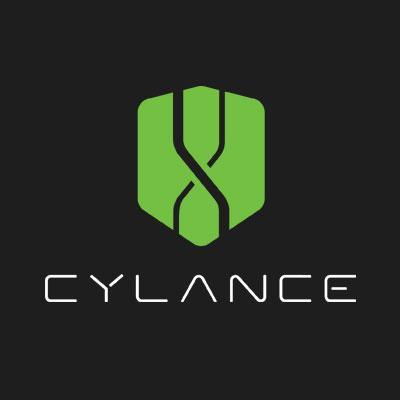 Partnership will enable government and enterprises in the Nordics for the first time to stop cyber-attacks before they ever execute.

Cylance has announced that CoreSec is the first reseller of CylancePROTECT endpoint protection products for Sweden and The Nordics.
Cylance already has a London office with partner Ignition Technologies, who are the leading channel provider of CylancePROTECT endpoint protection products for the UK, where customer interest and adoption are exceptionally strong. The partnership with CoreSec expands the increasing market demand in Nordic countries and is the next step to expedite the growth and adoption of Cylance's proactive and preventive artificial intelligence technology across EMEA.
Cylance Founder and CEO Stuart McClure said:
"CylancePROTECT is the first and only product that is both highly effective in stopping threats and has a low impact on users. This is why Cylance has become one of the world's most important cybersecurity companies in a short period of time. We are revolutionizing a very fundamental shift in the industry to a more technologically sophisticated approach in defeating cyber-attacks. We are excited to be rolling out Cylance in The Nordics with our partner CoreSec".
CoreSec is a market leader in delivering cyber security and networking solutions in Sweden and Denmark, with offices in Malmö (HQ), Stockholm, Gothenburg, Copenhagen and Aarhus.
CoreSec Chief Marketing Officer Hans Edin said:
"A key element for us in our strategy to become a leading provider in Europe is to team up with the best vendors. In that perspective it is easy to see why we have added Cylance, with their amazing technology, to our offering. They have brought us some really powerful solutions that will help our customers in so many ways."
Cylance was positioned as a Visionary leader in the 2016 Gartner Magic Quadrant for Endpoint Protection Platforms and was named one of the 20 Coolest Endpoint Security Vendors in the 2016 CRN Security 100. . The CylancePROTECT next-generation antivirus product was named Best Emerging Technology in the 2015 SC Magazine Excellence Award category. CylancePROTECT was also tipped as "Best Buy" in SC Magazine's Next Generation Endpoint Security Group Test in September 2015, and the company is a finalist in the Cloud Innovation Awards this year in the Cloud Security Solution category.
About Cylance Inc.
Cylance is the only company to offer a preventive cybersecurity solution that stops advanced threats and malware at the most vulnerable point: the endpoint. Applying a revolutionary artificial intelligence approach, the Cylance endpoint security solution, CylancePROTECT, analyzes the DNA of code prior to its execution on the endpoint to find and prevent threats others can't, while using a fraction of the system resources associated with endpoint anti-virus and detect and respond solutions that are deployed in enterprises today. For more information visit www.cylance.com.
For More Information
Cylance press releases and news
Cylance events and Unbelievable Tour dates
Social Networks
Website: www.cylance.com
Blog: blog.cylance.com
Twitter: www.twitter.com/cylanceinc
LinkedIn:  http://www.linkedin.com/company/cylanceinc
YouTube:  www.youtube.com/cylanceinc