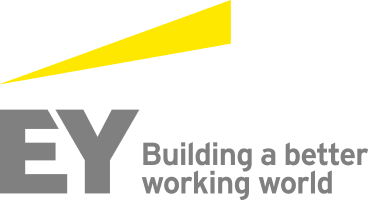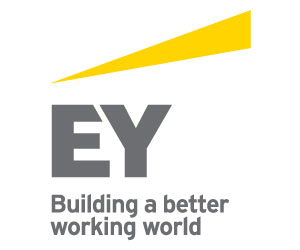 -Top 10 risks for telcos-
Telecommunications companies (telcos) must adapt their business models to accommodate the ever-growing number of new technologies or risk missing out on growth opportunities warns a new report by EY.
This challenge, along with questions surrounding regulatory environment, privacy and organisational flexibility represent the latest risks and opportunities facing telcos.
EY Oceania Telecommunications Leader David McGregor said with the rollout of the National Broadband Network (NBN) gaining momentum, mobile and smartphone technologies continuing to evolve at break-neck speed, the industry was headed for a tipping point.
"Australian telcos need to continue the move from being solely telecommunications enterprises to being multi-faceted technology companies," Mr McGregor said.
The 2014 top business risks for the telecommunications sector are:
Failure to realise new roles in evolving industry ecosystems
Lack of regulatory environment/certainty on new market structures
Ignoring new imperatives in privacy and security
Failure to improve organisational agility
Lack of data integrity to drive growth and efficiency
Lack of performance measurement to drive execution
Failure to understand what customers value
Inability to extract value from network assets
Poorly defined inorganic growth agenda
Failure to adopt routes to innovation
Top 10 risks in telecommunications 2014, the annual study based on the insights of EY's Global Telecommunications Center, found that although the industry is starting to benefit from the global economic recovery, many structural challenges still exist.
While operators stayed largely competitive during the downturn through defensive positioning, and improving customer advocacy there is now an expectation for the industry to push new business models in the face of new technologies to unlock new growth.
"Australian telcos have been in a cycle of continually reviewing their structures and cost bases, while working to improve their business models to meet the demands of digitisation.
"This way, new technologies can be adopted over time within systems and processes already used to managing multiple delivery platforms," Mr McGregor said.
Mr McGregor said Australia's industry leaders had recently revealed long-term strategic visions, but turning vision into reality brought a number of challenges.
"While there are a number of ICT growth opportunities, growth overall remained a challenge obviously placing future profitability under significant pressure."
Like many other industries faced with digital transformation, the biggest threat facing telcos lies in the industry's ability to integrate new technologies into their business while remaining competitive. This requires new value chain positioning in areas such as cloud computing and over-the-top (OTT) smartphoneapplications.
"The game has changed, telcos are increasingly sharing ownership of customers with a host of other players, whether partners or more disruptive competitors. Identifying new roles in complex and fast-changing ecosystems has never been more important," he said.
Mr McGregor said OTT providers had already seized the opportunity to appeal to savvy consumers by developing more attractive alternatives to traditional offerings, such as mobile instant messaging with greater interactive features compared to standard SMS services.
"Telcos are dealing with the choice between developing their own apps or partnering with these disruptive players to deliver a richer customer experience. Of course, this is not a one-size fits all proposition. But the longer they wait to enter a particular market, the more market share they will potentially lose," Mr McGregor said.
"Like adapting to new technologies, organisational flexibility is paramount as telcos compete with smaller, more agile competitors and expand their service propositions in new directions.
"While telcos were the pioneers of customer segmentation, the focus is now on simplifying and streamlining their internal business. This is to optimise costs and overcome the fragmentation of customer information assets if telcos are to make the most of big data opportunities."
Mr McGregor said consumer trust in service providers had declined sharply in the past year in the wake of the global political fallout over mobile data privacy and security.
"While Australia's new privacy legislation was well-anticipated by the sector, there is now more need than ever for Service-Organisation Controls (SOC) testing to manage risk and ensure internal controls are staying in front of data security and customer privacy concerns.
"No telco wants to bear the brunt of breaches in security or privacy," Mr McGregor said.
"Trust takes a long time to build and can deteriorate in a fraction of that time. Just look at what happens when mobile users become disillusioned with network coverage, complex pricing plans or misleading advertising. These breaches of trust, while difficult to overcome, can be negotiated and repaired over time – but when it comes to breaches of privacy and threats to data security, customers are less forgiving.
"Telcos have been proactive on this front but it's time to step up efforts around privacy and security especially with partners and policymakers so that new demands for data sovereignty, data privacy and cyber-security can be reconciled in the long term," Mr McGregor said.