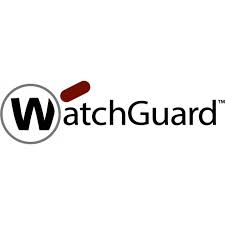 WatchGuard® Technologies, a leader in multi-function firewalls, has announced next-generation firewall (NGFW) and unified threat management (UTM) appliances specifically engineered for mid-size and distributed enterprises, which are struggling to effectively and affordably secure networks in the face of explosive growth in bandwidth rates, connection speeds and encrypted traffic. The WatchGuard Firebox® M400 and M500 appliances, based on the latest Intel Pentium and Intel Celeron Processors, are up to 61 percent faster than competing solutions with all layers of the company's award winning defense-in-depth solutions turned on and up to 149 percent faster performing HTTPS inspection, ensuring enterprises never have to compromise network security for performance.
Recent industry reports focus on the rise of encrypted traffic and the importance of addressing threats within those encrypted streams. According to a Gartner report entitled Security Leaders Must Address Threats from Rising SSL Traffic: "With more and more encrypted traffic, this trend is likely to expand rapidly. Gartner believes that, in 2017, more than half of the network attacks targeting enterprises will use encrypted traffic to bypass controls, up from less than five percent today."
"The demands facing mid-size and distributed enterprise networks are the same as those faced by large enterprise networks just a few years ago," said Dave R. Taylor, vice president of corporate strategy and product management for WatchGuard Technologies. "With the growth in encrypted traffic, combined with Internet traffic increasing at 21 percent and connection speeds climbing at 42 percent, businesses are demanding firewalls that can keep pace. Our customers do not want to be forced to choose between protecting their networks and ensuring their end-users have the performance needed to do their jobs and with our new Firebox solutions, they don't have to."
All WatchGuard NGFW and UTM appliances run on WatchGuard's Fireware OS, which is built on the latest Intel Pentium and Intel Celeton Processors allowing WatchGuard's firewall performance to continually scale. "Intel's processors give our firewall solutions the power needed to run all of their engines in parallel without causing a bottleneck in performance. Plus, it gives us 'head room' to add future engines as security trends demand," said Sin-Yaw Wang, WatchGuard's global vice president of engineering. "Our operating system is uniquely architected for speed."
"WatchGuard Firebox M400 and M500 appliances that utilise the latest generation of Intel® Core™ Processors for inspecting network traffic take advantage of new Intel® QuickAssist technology, which instantly provides a performance boost,"  said Steve Price, general manager of Intel's Communications Infrastructure Division. "Customers now have the ability to run their security systems at full throttle without sacrificing performance."
The WatchGuard Firebox M400 and M500 also provide the flexibility of two SFP (small form-factor pluggable) ports that can feature either 1 Gb copper or 1 Gb fiber connections, ensuring that firewalls can adapt to end-user environments. SFP transceivers are available as optional accessories. Both models feature the WatchGuard Fireware OS, v.11.9.4. This software version includes new features to simplify deep inspection of HTTPS traffic, allowing users to include names instead of numbers in their policy definitions. Click here to find out more.