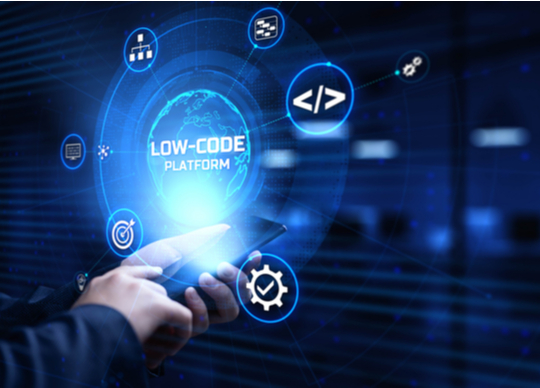 The need for digital transformation has accelerated the demand for application development across many industries. However, there is a heavy reliance on IT professionals or platforms to address the increasing demand to create new applications. Low-code, no-code (LCNC) platforms shot to fame to enable non-IT professionals to drive outcome-oriented application development at a faster pace, according to GlobalData.
Kiran Raj, Principal Disruptive Tech Analyst at GlobalData, comments: "LCNC technologies can address the gaps by breaking down silos between business leaders and IT, plus enabling non-developers, often dubbed citizen developers, to quickly develop new applications for several industries including financial services, healthcare, manufacturing, retail, and technology."
Prasad Kakade, Senior Disruptive Tech Analyst at GlobalData, comments: "Startups develop LCNC platforms to rapidly build applications for enhanced customer journeys, streamline workflows, business optimization, and inventory management for increased business productivity and greater organization-wide collaboration."
GlobalData's latest report, 'Codeless Tomorrow – Can Low-Code No-Code Revolutionize Application Development in Digital Age', highlights the capabilities of LCNC vendors to support enterprises across various industries to handle complex business requirements.
Financial Services
UK's fintech provider CredAbility leveraged the low-code application development platform of Boston-based enterprise software firm OutSystems' to launch web and mobile app for customers to access critical financial information, which it claims would otherwise have taken 33% longer using traditional techniques. Some of its major financial services clients include AXA, Santander, and ING.
Healthcare
Indiana-based workplace productivity platform Formstack's no-code platform assists healthcare providers to streamline their admin processes such as patient onboarding, medical invoicing, and patient referrals across medical offices and hospital systems. Some of its clients include non-profit healthcare systems such as AdventHealth, Ascension, and Banner Health.
Manufacturing
Denver-based software firm TrackVia provides an LCNC workflow platform for industries including manufacturing to create enterprise-grade web and mobile applications for improved operational efficiency. Manufacturing companies such as Honeywell, Emerson, and Dow are using TrackVia's platform to digitize their operations.
Retail
San Francisco-based enterprise software startup Retool's low-code platform offers businesses across industries including retail to quickly build internal tools. For instance, the low-code platform enables non-technical staff to manage inventory, procurement, and supply chain operations. Some of its customers are Amazon and Allbirds.
Technology
California-based enterprise automation platform Workato fuses AI, LCNC, and workflow automation for business users and citizen developers. The startup recently announced a partnership with HCL to deliver Dvantage Workato, a set of offerings to assist end-to-end business transformation using data integration and workflow automation.
Kakade concludes: "As the technical roadblocks such as the dependence of LCNC on other plugins and debugging issues are addressed, more business leaders will be inspired to investigate the potential of LCNC to transition into new corporate functioning models. In the future, LCNC platforms will be used to promote better customer acquisition, digital process automation, and create a collaborative work environment to maximize organizational growth."