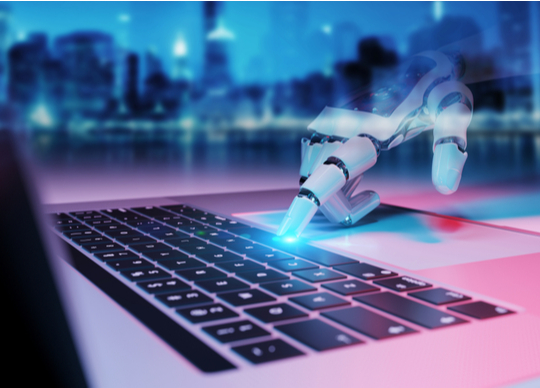 Automation is no longer a foreign concept for organisations undergoing digital transformation, especially with the immense use of data across various industries. The past 20 months have encouraged businesses to reset and reprioritise, while emerging technologies have demonstrated what powerful results they can achieve in such turbulent times.
A global Deloitte study has revealed that 78 percent of enterprises globally are already using robotic process automation (RPA) as part of their journey towards intelligent automation. However, supporting technologies that accelerate RPA's 'intelligence', such as optical character recognition (OCR), artificial intelligence (AI), and process mining, are not quite as well adopted, the study suggests.
So, what is intelligent automation, and how does it enhance the potential of human workers in the digital age to give rise to a truly hybrid workforce, 'the Power of Two'?
Modern intelligent automation platforms are built on traditional robotic process automation (RPA) platforms, leveraging its strengths to create a smarter platform with artificial intelligence (AI) capabilities. Today, enhanced RPA capabilities allow for the reading and processing of even large amounts of complex, unstructured data, as competence in knowledge and insight, visual perception, learning, problem solving, collaboration, as well as planning and sequencing qualities are now available.
While people, the digital workforce, and backend systems form the operating model of a workplace, both the human and digital workforce are the most critical components in the operating model as they wield power over the last cog in the wheel. They essentially form The Power of Two, unifying the workforce to augment existing capabilities for businesses.
WITH DIGITAL WORKERS, WORKING AROUND THE CLOCK IS POSSIBLE
Digital workers on the intelligent automation platforms can learn and carry out human-like business processes, relieving human workers from repetitive and mundane administrative tasks. They streamline work processes and most importantly, free up human workers to accomplish higher value work and elevate their sense of purpose in the organisation. Record levels of productivity can be reached when both human and digital workforces collaborate, translating to cost and time efficiencies and more importantly, better business outcomes.
IDC predicts that 75 percent of Global 2000 IT organisations in Asia Pacific will have adopted automated operations (AIOps) to transform their IT workforce by 2023. Increasingly, organisations are leveraging on technology tools to build innovative business solutions and accelerate their digital transformation journeys. In addition to enhancing employees' work experience and streamlining internal workflows, implementation of AIOps also improves customer satisfaction.
For example, Coca-Cola has been able to automate more than 50 processes across multiple SAP systems. Enabled by Blue Prism's intelligent digital workforce, they also managed to shift from an 8-hour workday to a 24-hour one without additional staff, leaving their human workforce with the capacity to enrich customer experience and simultaneously boost their business returns.
ORGANISATIONS NEED A CONCERTED SHIFT TOWARDS INTELLIGENT AUTOMATION
While processes get streamlined and the kinks of faulty operations get pinpointed during routine evaluations, they do not always get addressed. In the same Deloitte report, it was revealed that process fragmentation, resistance to change and a lack of clear vision within the organisation were amongst the top barriers of adopting automation at scale in 2020. Identifying the business processes that require automation and implementing it in a timely and effective manner are important steps in formulating the business transformation strategy. However, organisations have been hesitant as they believe that they are not well-informed nor well-equipped enough to invest in a drastic change in workflow processes.
Organisations can adopt intelligent automation to identify and alleviate pain points within the system, and fully resolve kinks in the system. This addresses process fragmentation issues where business units are managed in a polarised workflow, which risks oversights and delays. To facilitate a more accurate assessment of system limitations, intelligent automation platforms, such as Blue Prism, offer a robotic operating model that evaluates organisational business processes.
REIMAGINING THE FUTURE OF WORK
The future holds unlimited possibilities of AIOps advancements as intelligent automation continues to become more sophisticated, and AI continues to amplify the capabilities of digital workers. Organisations are aware of the value of experienced manpower, but are they investing in the right place when adapting and revamping their business transformation strategies amid the ever-changing technology landscape? A clear vision and strategy for intelligent automation is paramount for successful implementation and execution.
With any investment that assures to enable the acceleration of the time-to-automation business value, executives and IT decision makers must work together to avoid hasty or mere tactical implementation. At the same time, business units and the IT department within the organisations ought to also work in tandem to truly scale the implementation of automation solutions. When employees realise that the digital workers will strengthen their capabilities rather than replace them, the intended outcome of a unified human and digital 'hybrid' workforce will be achieved.