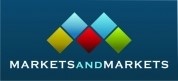 This report provides a brief analysis of the application sectors of the market, emerging trends, and a detailed UAV market analysis of major countries from each region.
Some the Prominent players in the global "Unmanned Aerial Vehicle (UAV) Market" are:
 GA-ASI (U.S.)
Elbit Systems Ltd (Israel)
The Boeing Company (U.S.)
BAE Systems Plc (U.K.)
Textron (U.S.)
North America holds almost 69% share of the global UAV market. Asia-Pacific is expected to witness a strong growth, due to increase in investments in defense and commercial applications in emerging countries such as China and India. Technological advancements in UAVs along with, their success in combat situations, and the rising demand for non-defense applications is expected to drive the UAV market, in future. The technological efficiency of the UAVs which enables them to perform various applications in defense and commercial sectors is expected to contribute to the growth of the UAV market, globally.
Strict airspace regulations, lack of skilled and trained pilots, and defense budget cuts in the North American and European regions restrict the UAV market growth. The increasing demand for autonomy and better operational efficiency would drive the growth of UAV market.
The market is segmented byclass, by sub-systems, by payloads, by application, by region, and by country.The competitive analysis includes the market share of companies in the UAV market. The report includes analysis of impact of drivers and restraints country-wise, and region-wise to give a better insight into the UAV market. Technology and industry trends have also been highlighted, which would provide competitive market intelligence to utilize the business opportunities.
To get a copy of the report click here