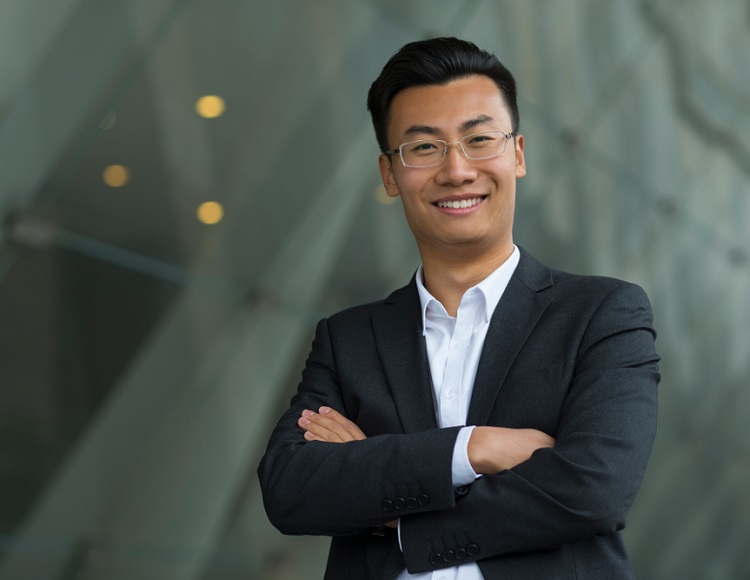 China is the largest economy in the Asia-Pacific (APAC) region and has a conducive startup ecosystem. As a result, China-based startups, which are at the forefront of innovation in emerging technologies, are able to attract investors' attention. This reflects in GlobalData's list of top five VC funded companies in APAC in 2020, where all the top five venture capital (VC) funded companies in the region were headquartered in China.
Aurojyoti Bose, Lead Analyst at GlobalData, comments: "The COVID-19 pandemic has forced both the companies and people to adopt the latest technologies to realign with the challenges. Against this backdrop, companies which are into communication technologies are scrambling to raise funds to upgrade as well as stay ahead of the competition."
Zhenguanyu Tech managed to grab the highest VC funding among all the companies during 2020. The company, which is active in the EdTech space, raised a total of US$3.5bn.
Another Chinese EdTech firm Zuoyebang raised US$2.35bn and managed to take the third spot in APAC's top five VC funded companies list.
Mr Bose explains: "EdTech is an area that has been gaining significant relevance with COVID-19 outbreak ensuing growing adoption of online education platforms and companies active in this area are being on investors' radar."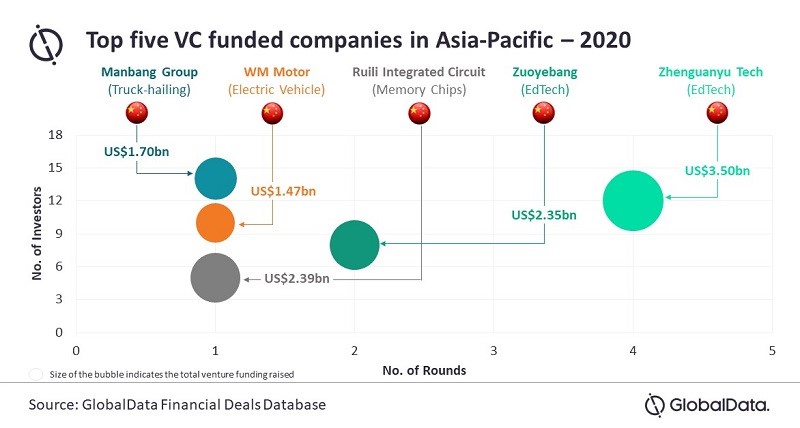 Other Chinese companies to secure a place in the top 2020 list include Ruili Integrated Circuit, Manbang Group and WM Motor with total disclosed funding value of US$2.39bn, US$1.7bn, and US$1.47bn, respectively. While Ruili Integrated Circuit is into the development of memory chips, Manbang Group offers a mobile truck-hailing platform, and WM Motor is an emerging player in China's electric vehicle market.